An amble through place and time
Walk or ride this eclectic 12-kilometre stretch of 'burbs, bush, overlapping histories and intersecting cultures in one of Melbourne's most inclusive suburbs.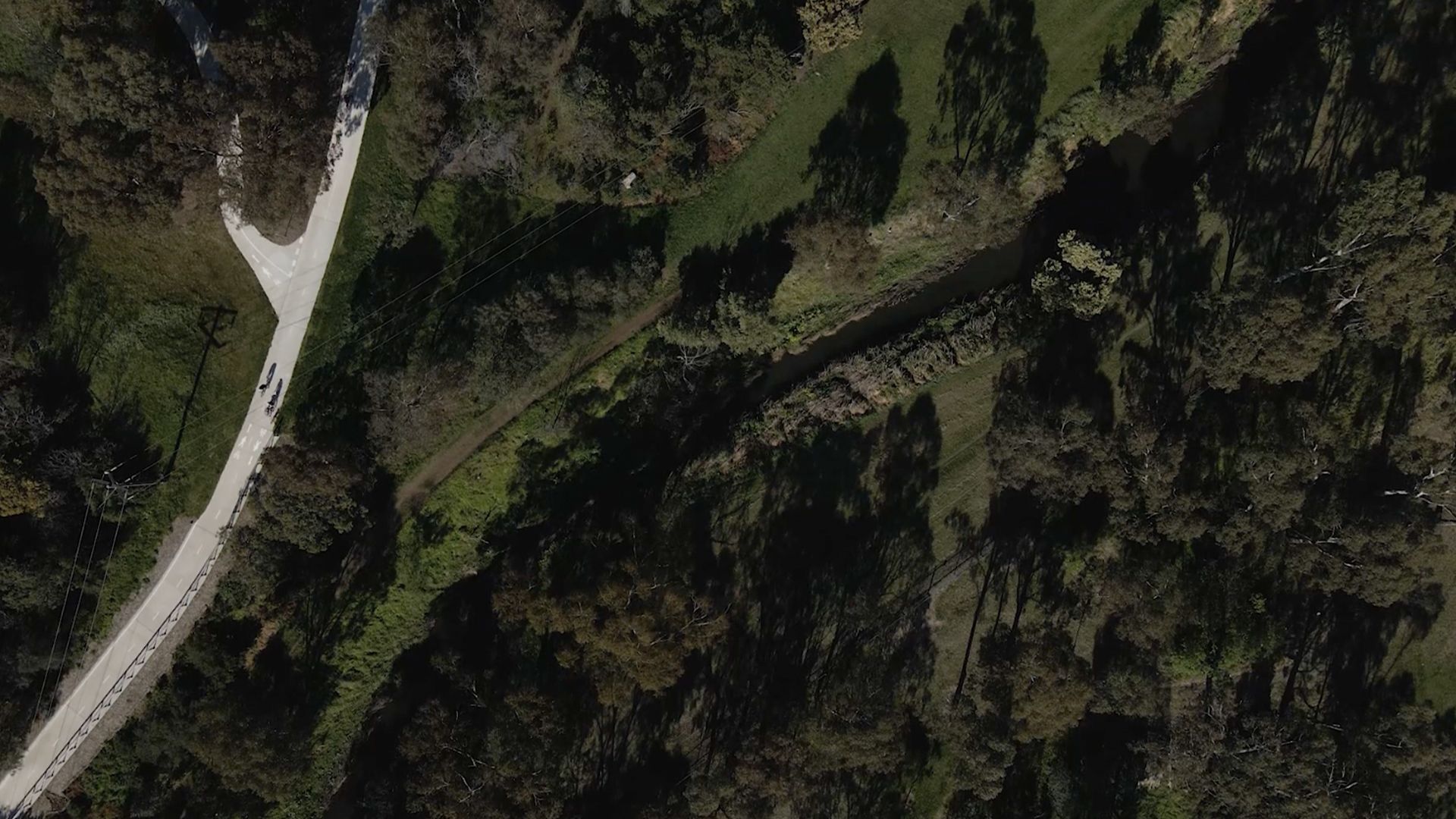 Driving the length of Preston's cool/daggy, packed/secluded, cosmopolitan/utilitarian, ugly/gorgeous High Street, what hits you are its glorious, melting-pot contrasts.
Gertrude Contemporary alongside Paintmobile and the Woolies carpark. Wellness spa abutting excavation site. The most dazzling, dizzying mix of food, retail, cultural and community services this side of Hopkins St Footscray.
From pho to Indian spices, Croatian books to African hair braiding, Middle Eastern groceries to design stores, street art to car yards, Aboriginal cultural services to migrant employment and training, and the convivial world-food feel of its much loved fresh food market, Preston retains the kind of diversity, inclusiveness and unvarnished quirk so many celebrated inner-city 'destination' suburbs lost long ago to gentrification.
It's a testament to the waves of migrants who make Preston home, the custodianship of Traditional Owners the Wurundjeri People, and the cultural pride and resilience of the many First Nations people who live, work and study here.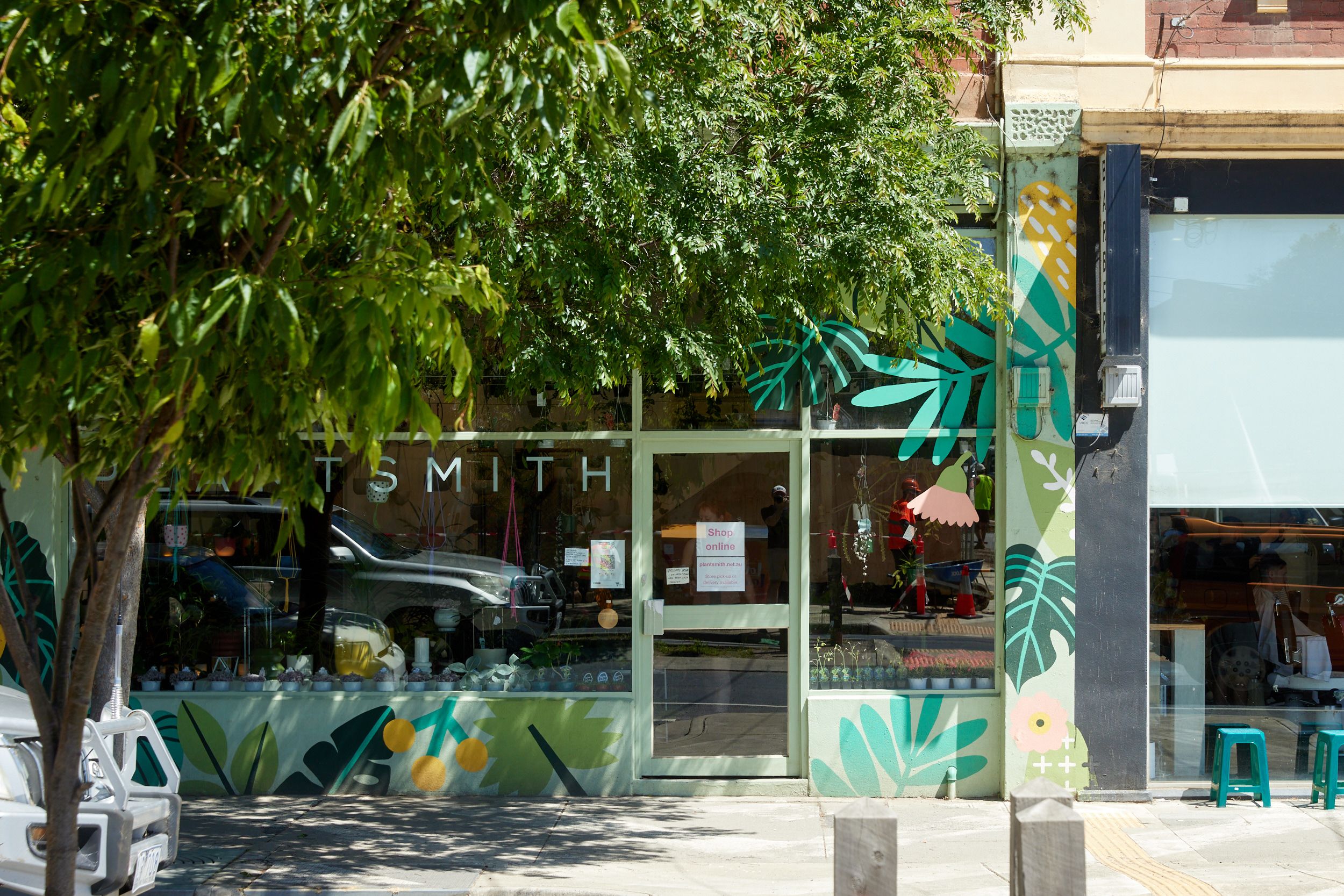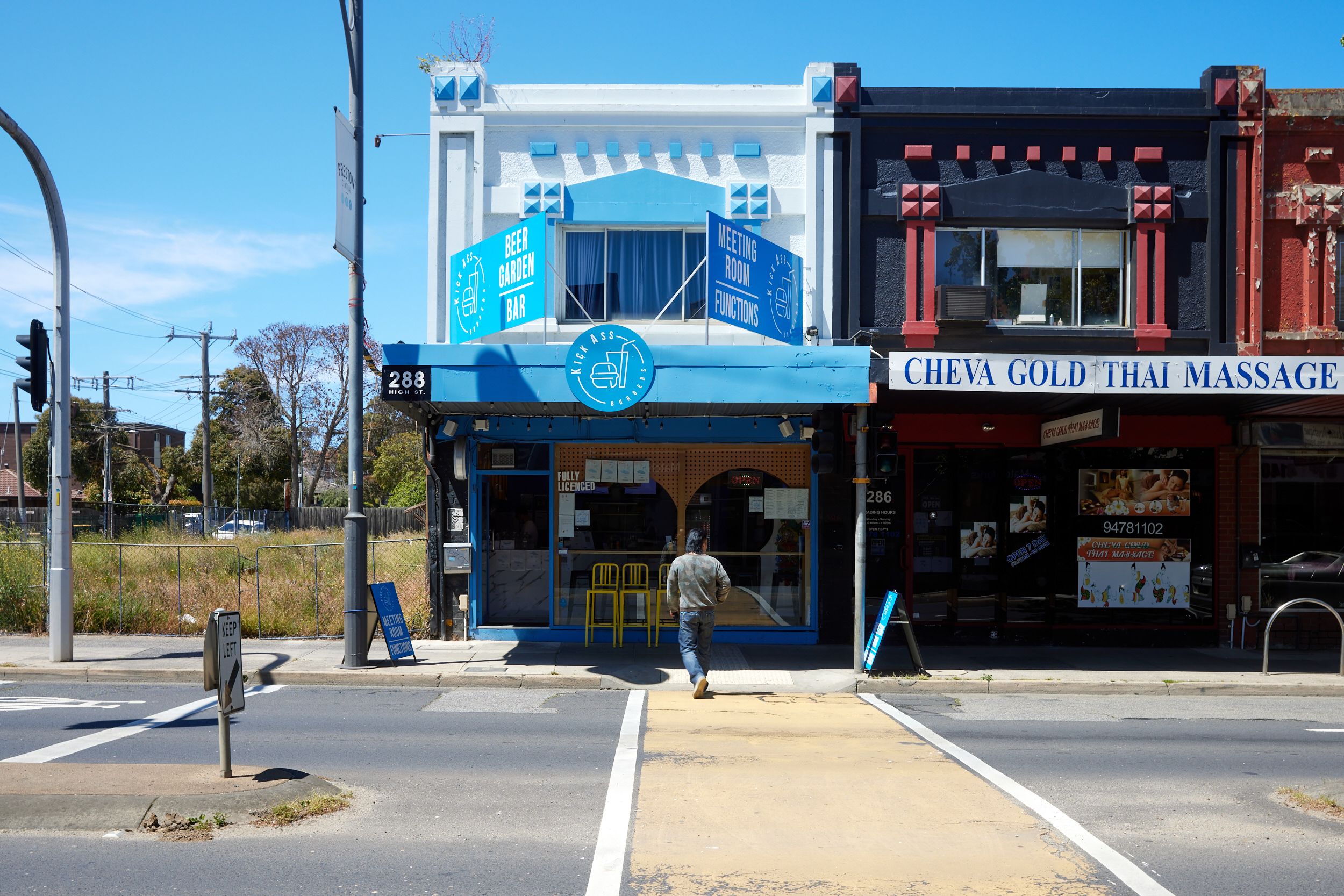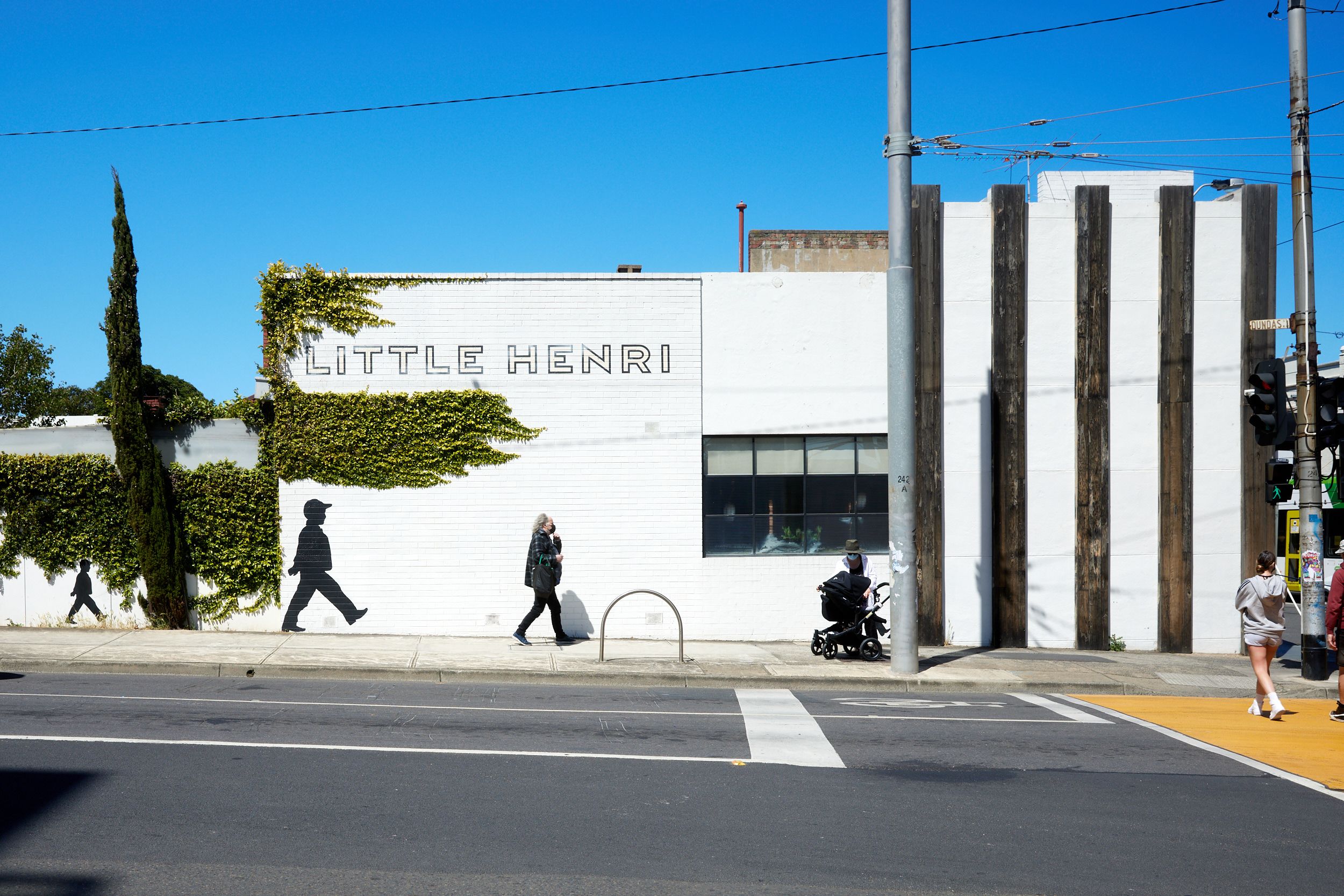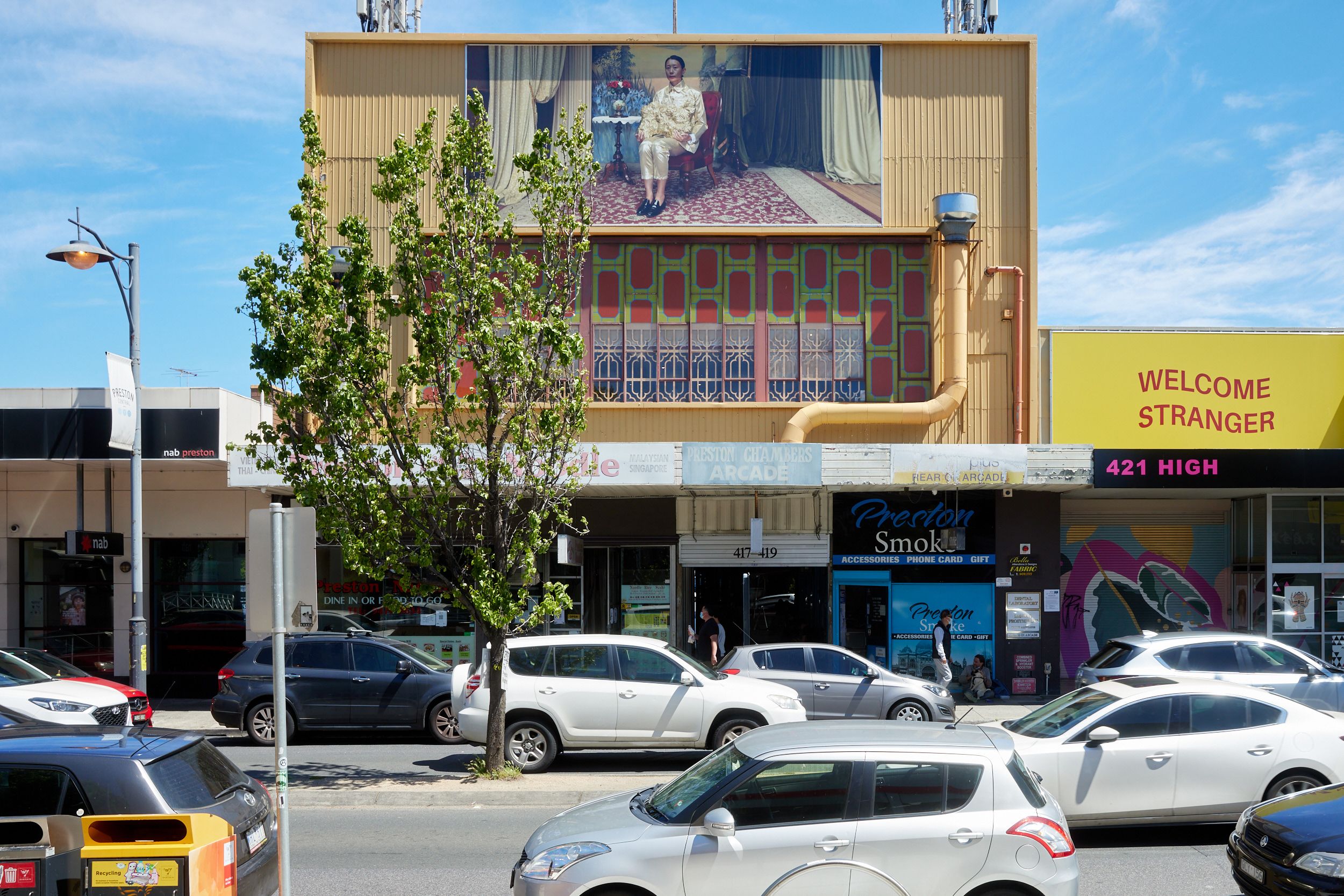 Item 1 of 6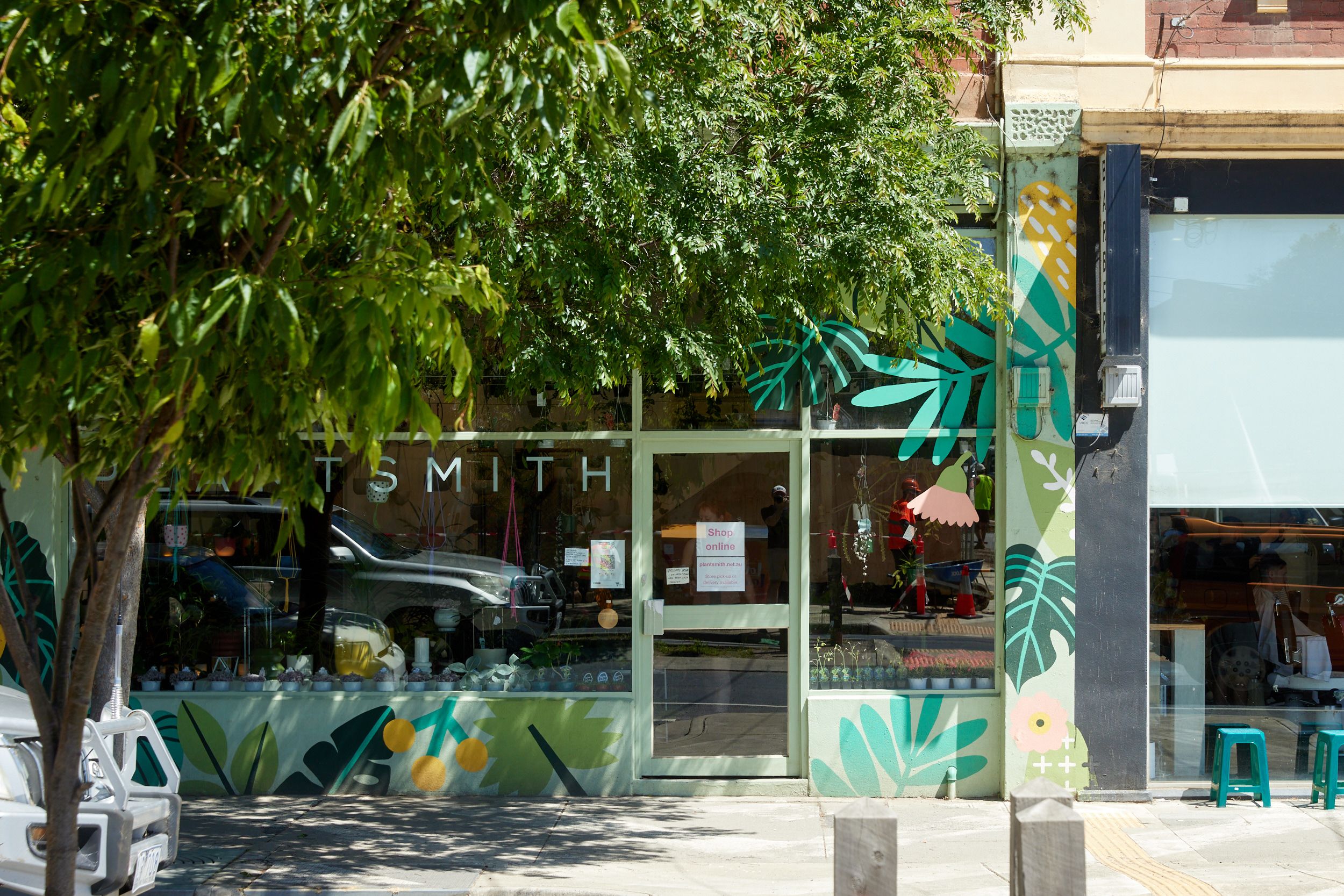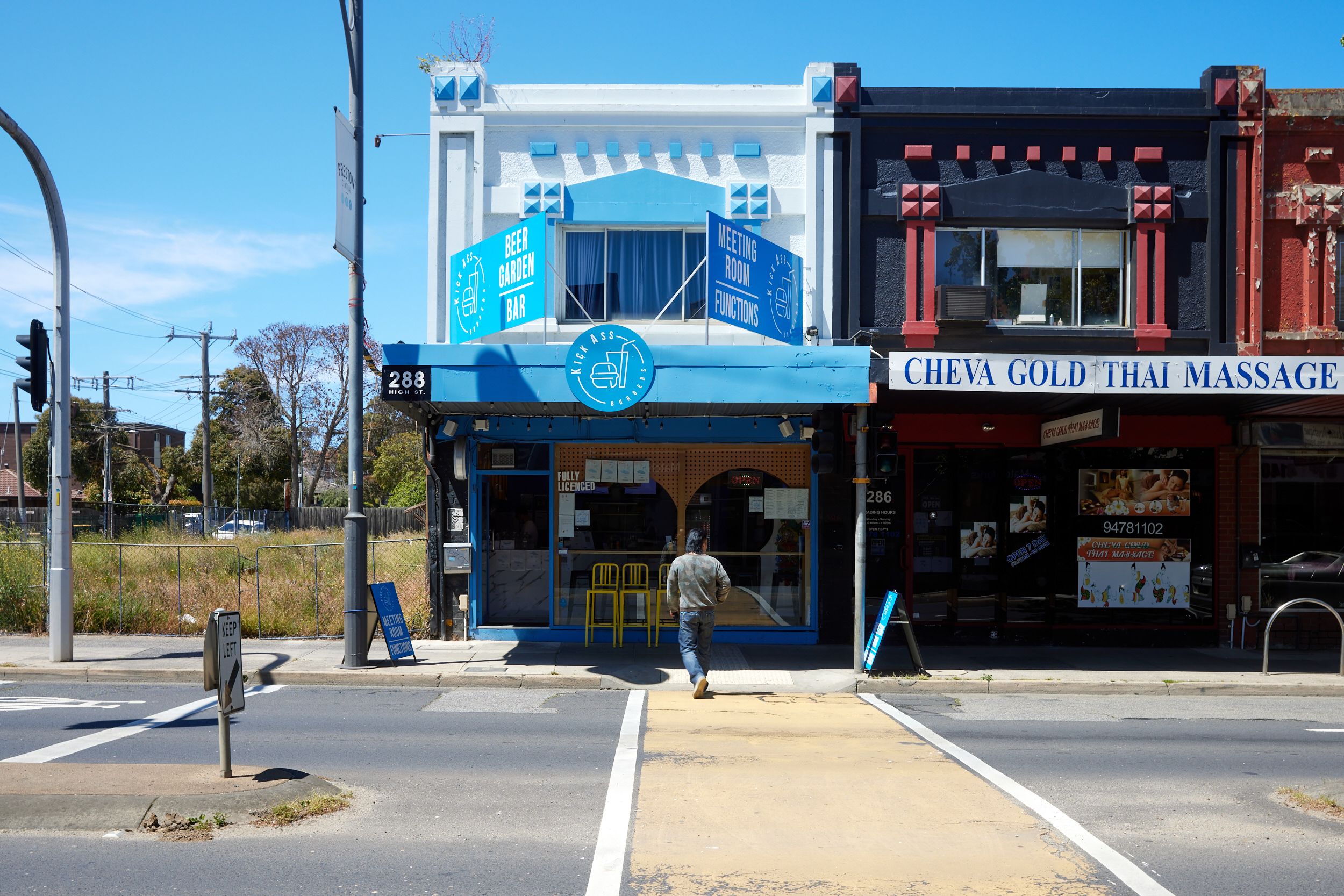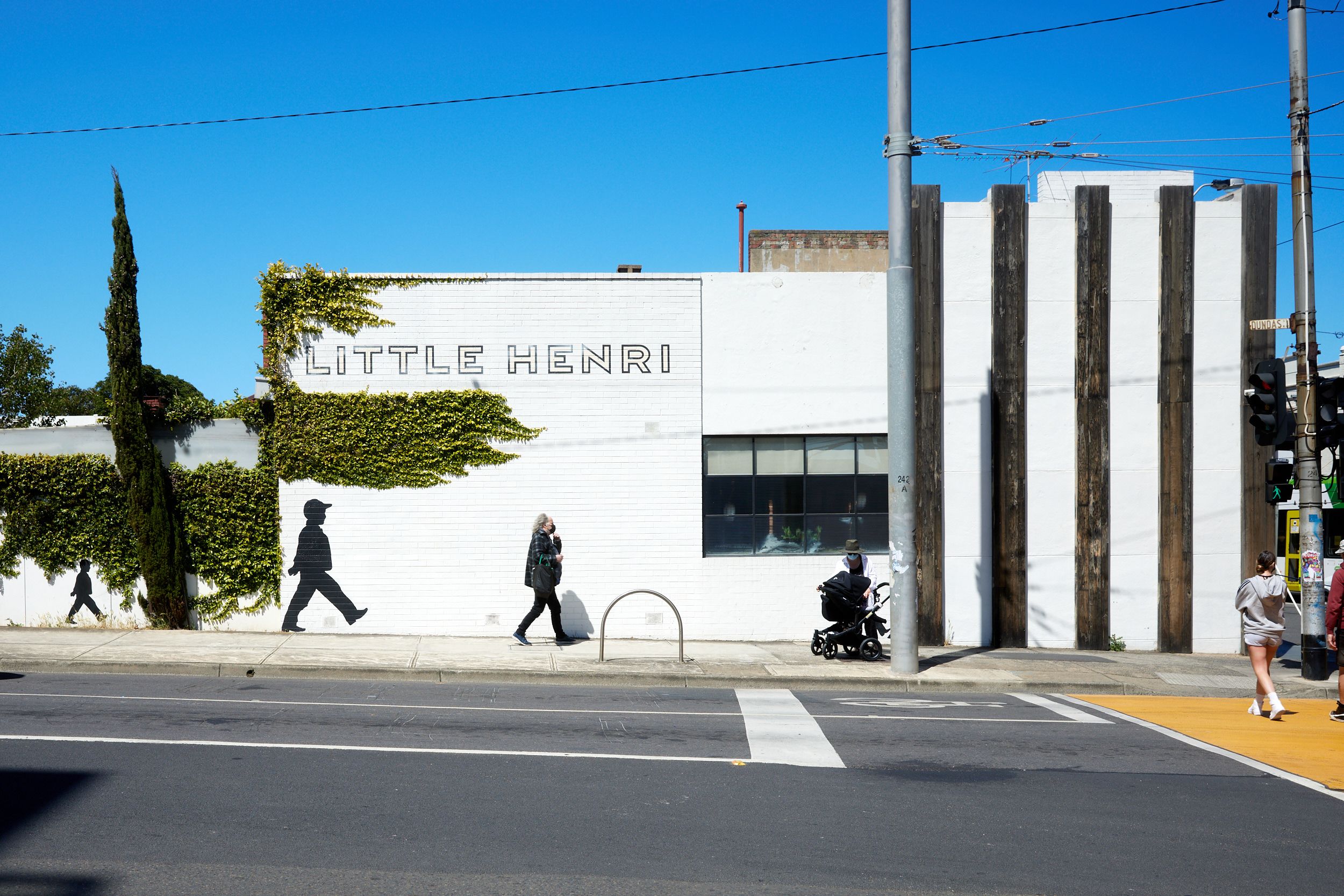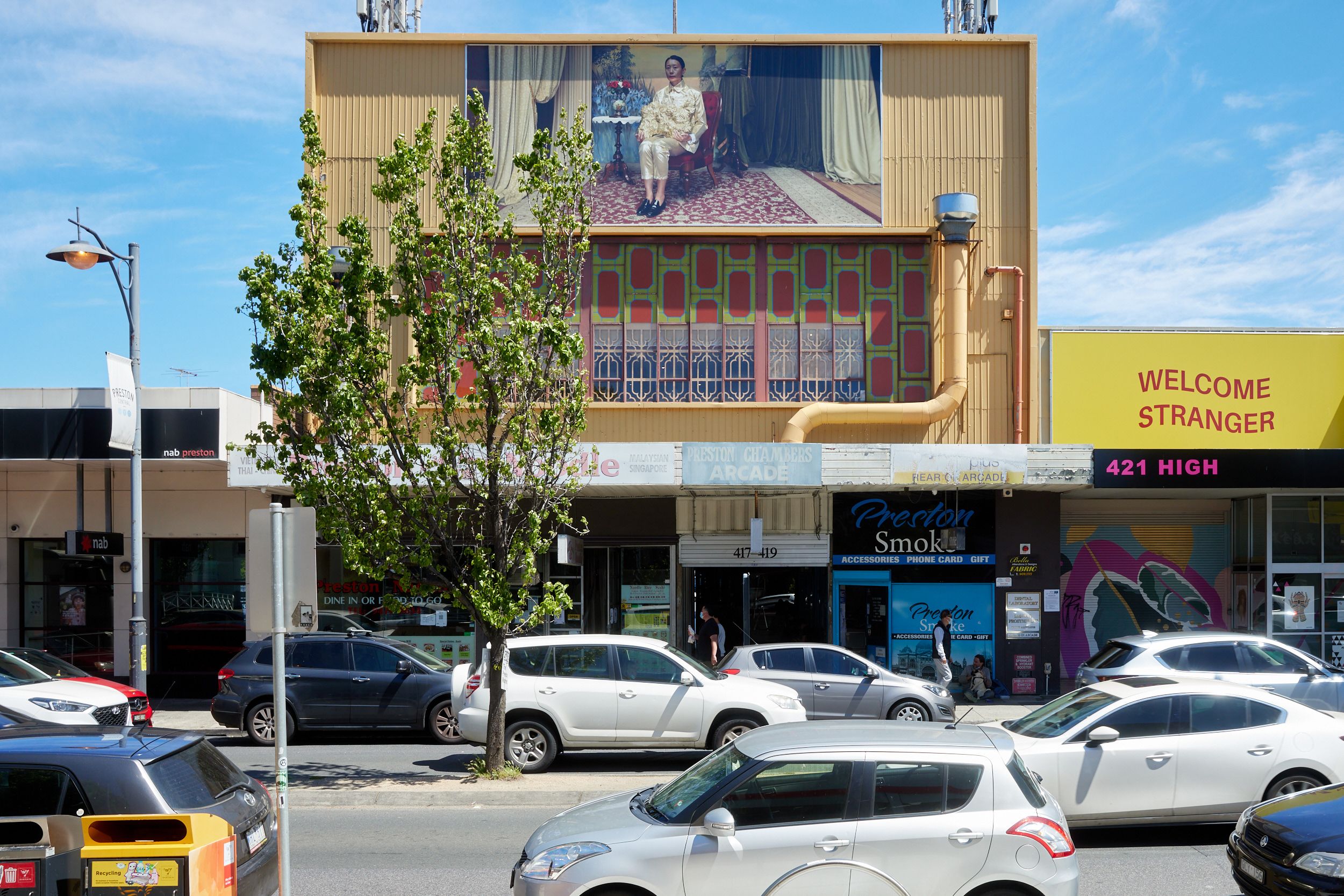 Somehow it's easiest to absorb Preston's intersecting layers of history and culture on foot or bike.
Wandering Preston's high streets, back streets and divine Darebin Creek Trail slowly gives the senses time to attune to the diverse influences in every direction.
It's useful to orient yourself beforehand with a quick trip through time to understand some of the natural and human forces that have shaped this place.
To a time well before Preston was first settled as a township...
Before even the first custodians of this land.
Four hundred million years ago, this land was under a vast inland sea.
When this sea receded it exposed sandstone and layers of sediment, making way for Darebin, Merri and Moonee Ponds Creeks to form.
These eroded pathways and formed valleys, which filled around 50 million years ago with lava flows from volcanic eruptions right across western Victoria.
Over millions of years, the fledgling creeks cut through the cooling lava.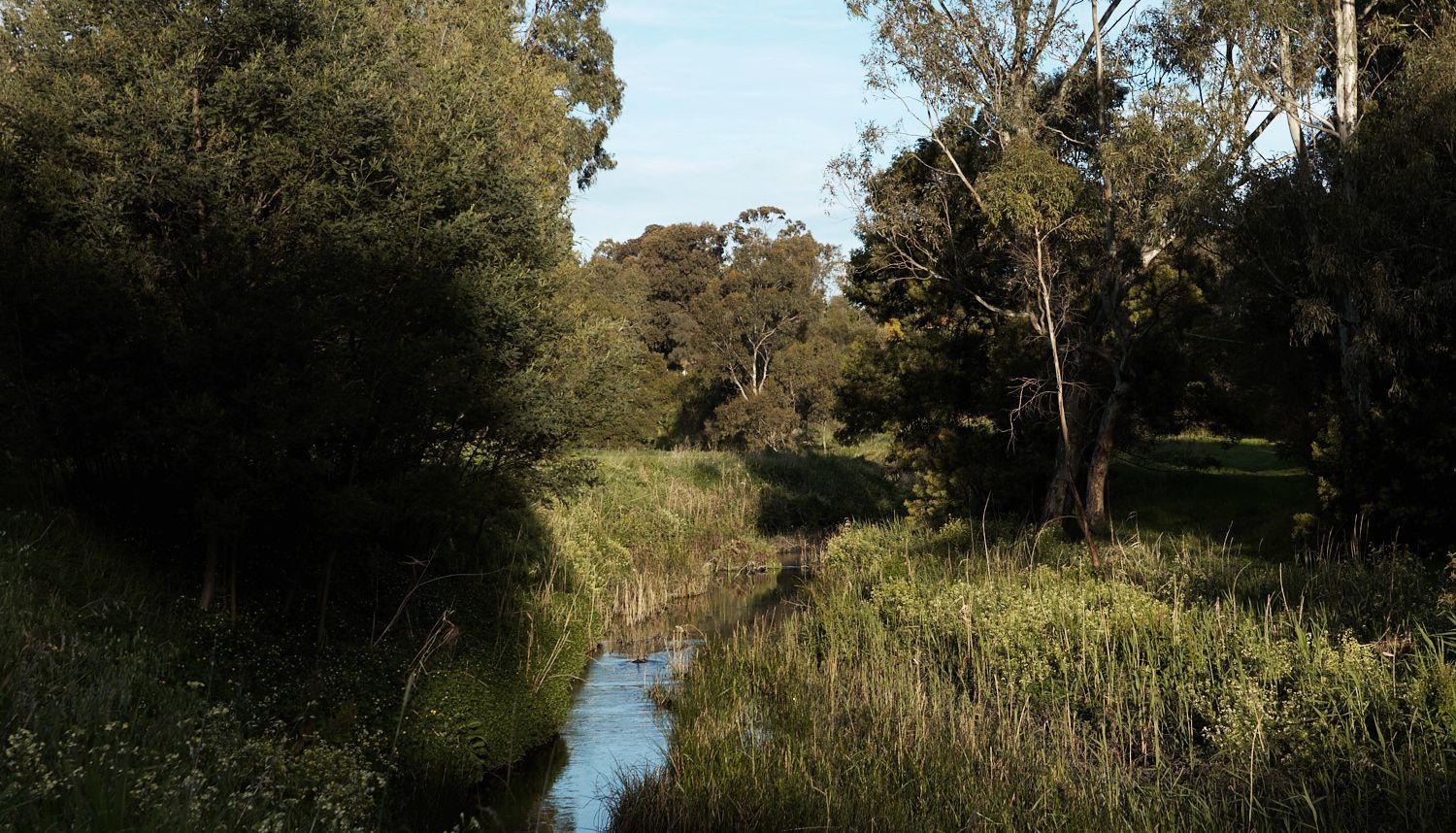 The human story of Preston began with the Wurundjeri people, who inhabited most of Naarm, now known as Melbourne.
The Wurundjeri Willam clan of the Woi wurrung language group lived in the area now called the City of Darebin.
For more than 40,000 years they cared for Country here.
This was a place of thriving biodiversity and sustainable living built on complex knowledge systems, cultural practices, lore, language, and kinship obligations.
The sacred lands and waters cared for them in return. The creeks offered reliable sources of water and teamed with life and food, including eels, fish and playpus.
Silcrete outcrops at Mount Cooper (now part of Bundoora Park) meant a ready supply of stone for their essential tools.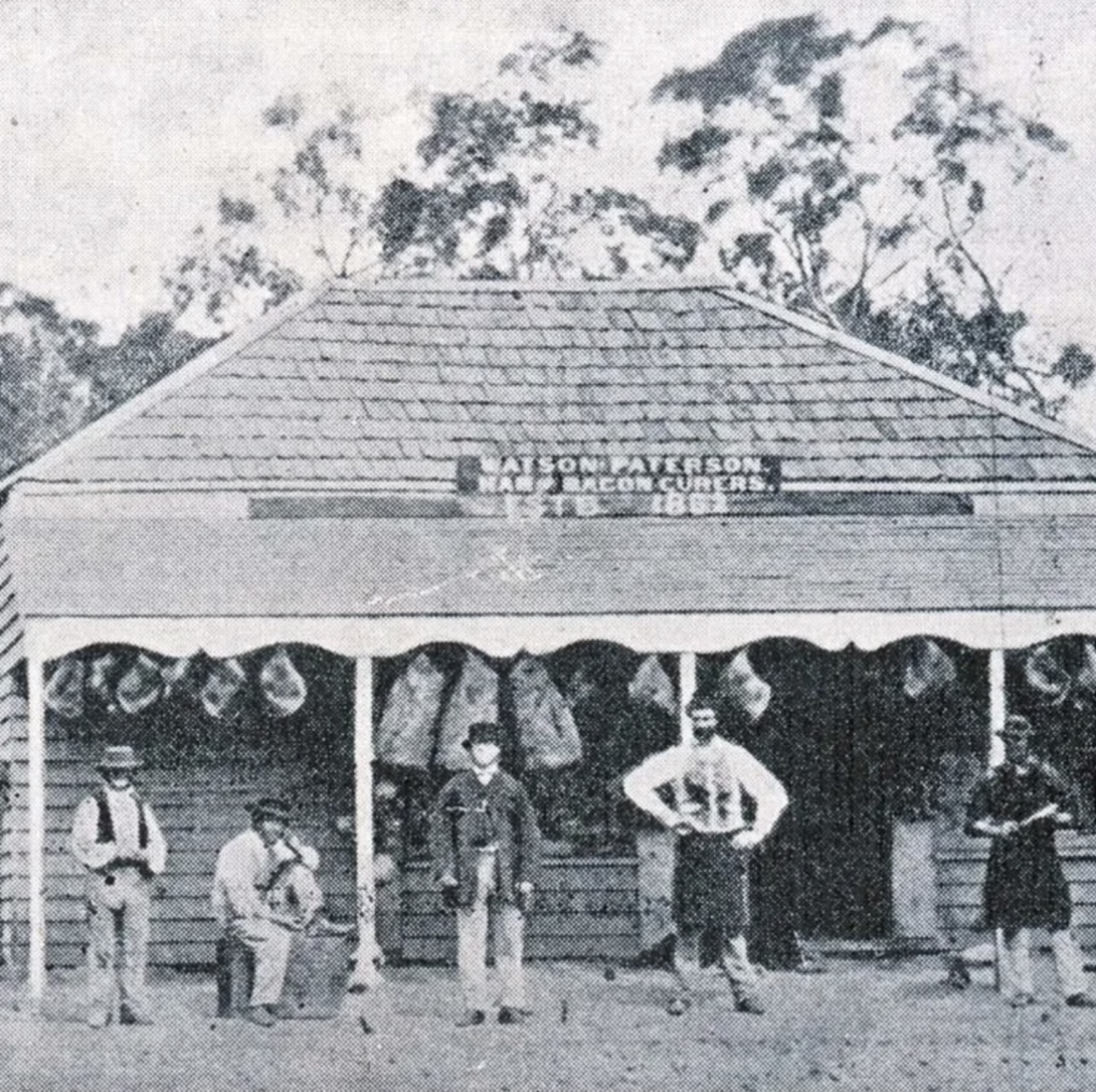 In the 1830s, British settlers disposed Wurundjeri people of their lands here and forced them onto missions far from their clans. In 1839 the government sold most of the land in what's now the City of Darebin to graziers and land prospectors. Fertile land was carved into allotments for farms, dairies and market gardens. Less fertile places into potteries, tanneries and bacon-curing factories.
In the late 1880s the Collingwood to Whittlesea railway line reached Preston, sparking a land boom that almost doubled the population to 3600.

Residential and industrial growth accelerated into the 1920s and 30s, when capital works to combat the Great Depression introduced parks, reserves and roads and the first of the area's many schools and educational institutions were built.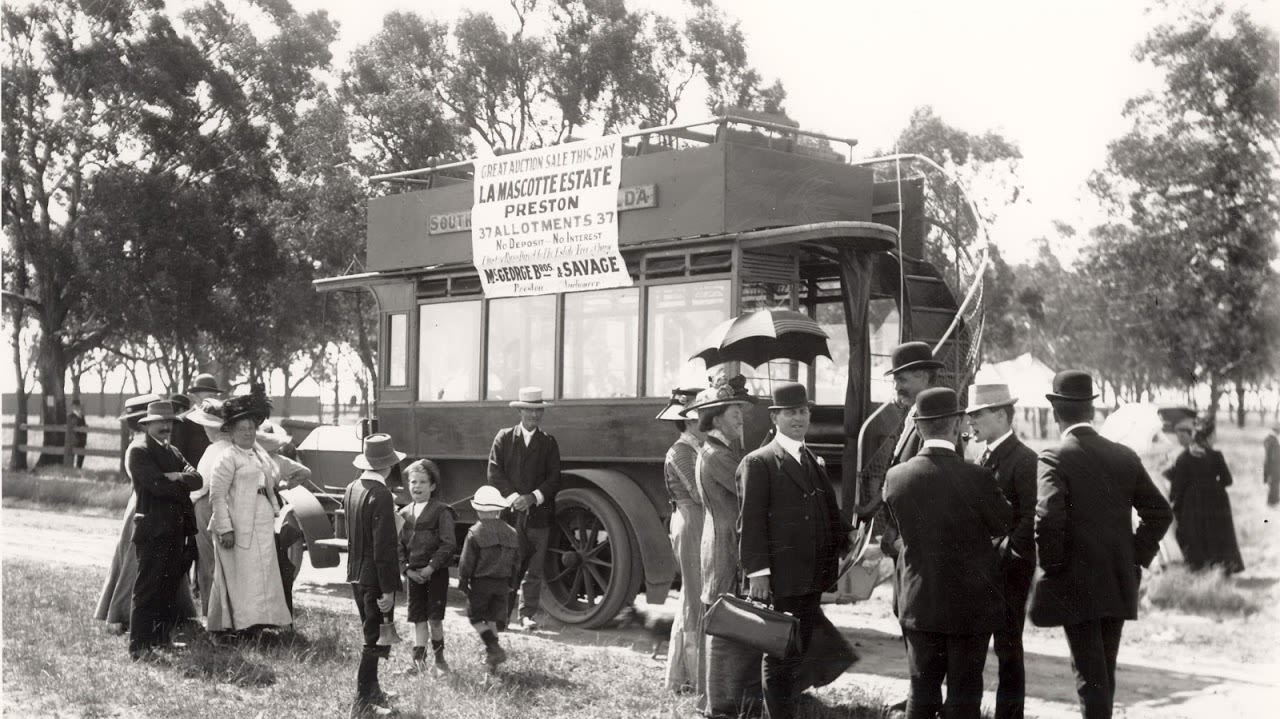 Before and especially after World War 2, as Aboriginal missions closed and many people returned to working class suburbs like Preston, Northcote and Fitzroy, they organised to support one another and campaign for social justice and self determination. Darebin became a pivotal connection point and home to more than 20 influential, community-controlled organisations including the Victorian Aboriginal Child Care Association and Victorian Aboriginal Health Service.
Post-war immigration swelled Preston's population by 37% in less than a decade. Migrants from Europe, particularly Italy and Greece, were drawn to the area's affordable housing local industries like manufacturing.
Waves of migration, from Asia, Africa and the Middle East, have been shaping multicultural Preston ever since.
By 2011 more than half its residents spoke languages other than English.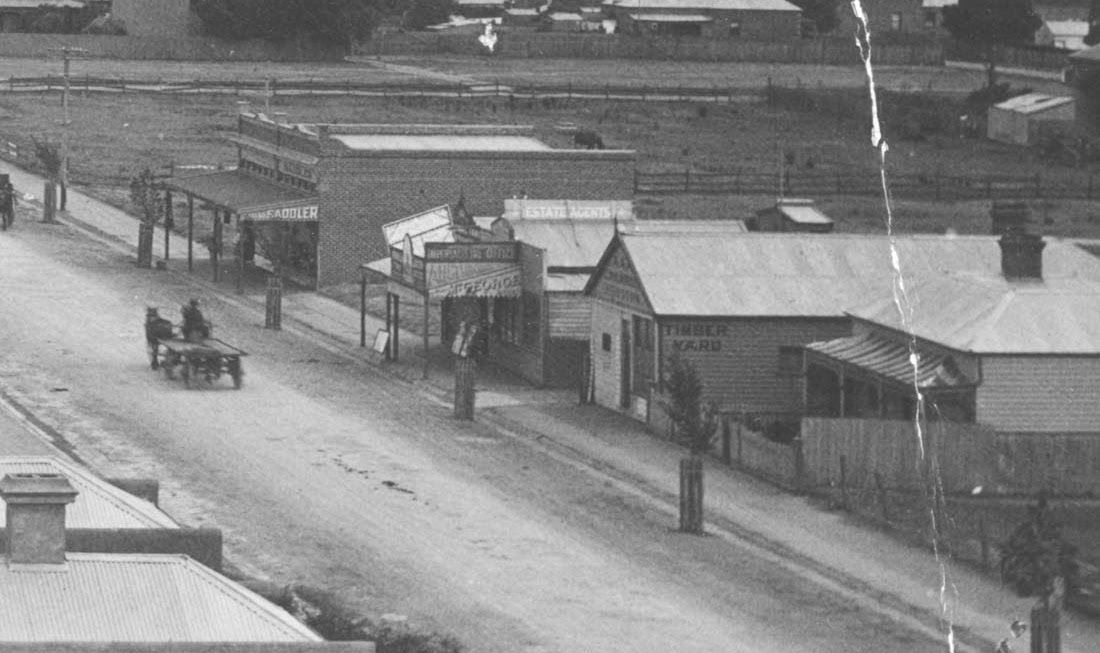 1900: High Street, Preston.
1900: High Street, Preston.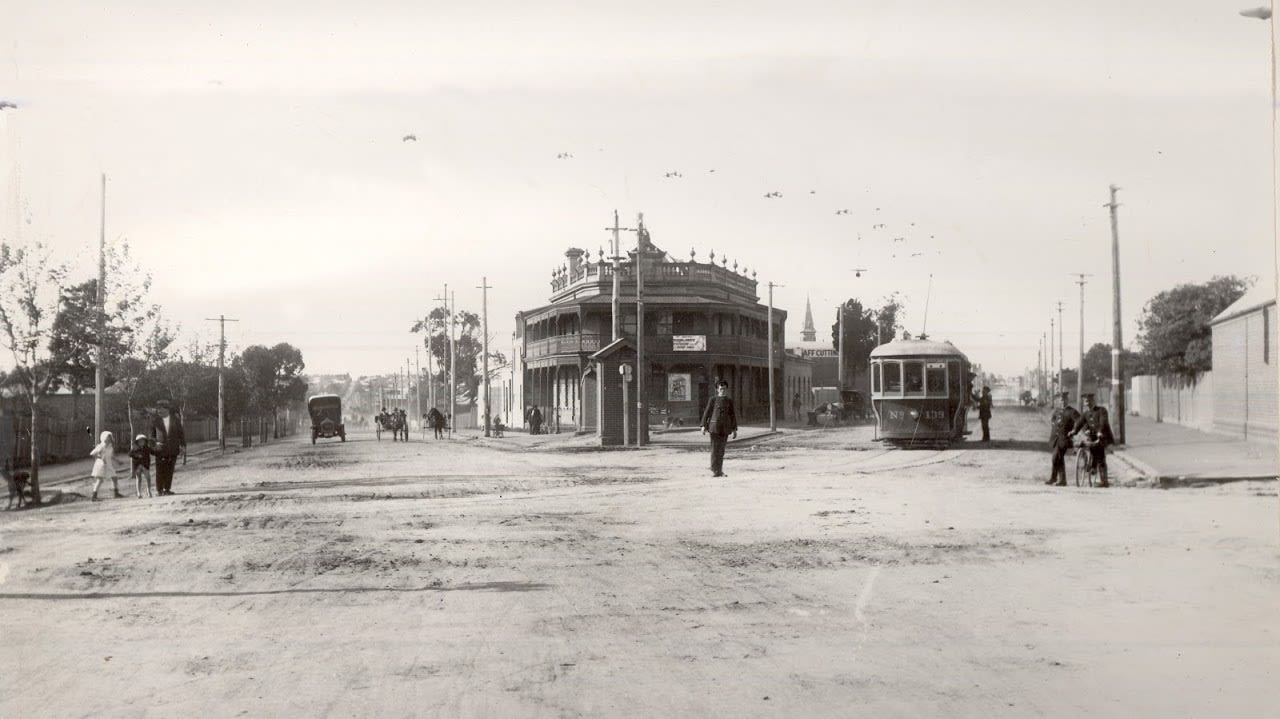 1921: The junction of High Street and Plenty Street
1921: The junction of High Street and Plenty Street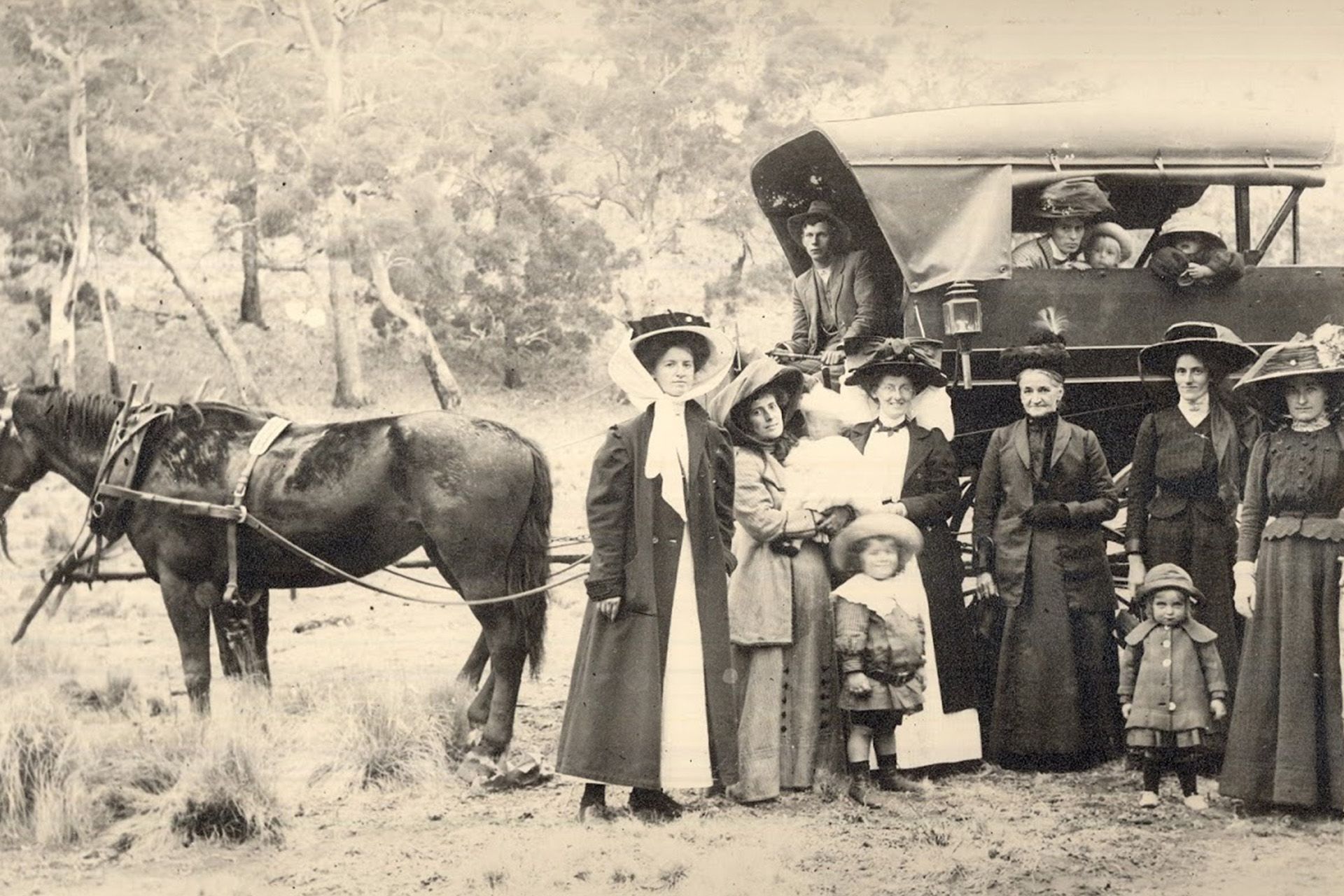 1880: A picnic in Preston
1880: A picnic in Preston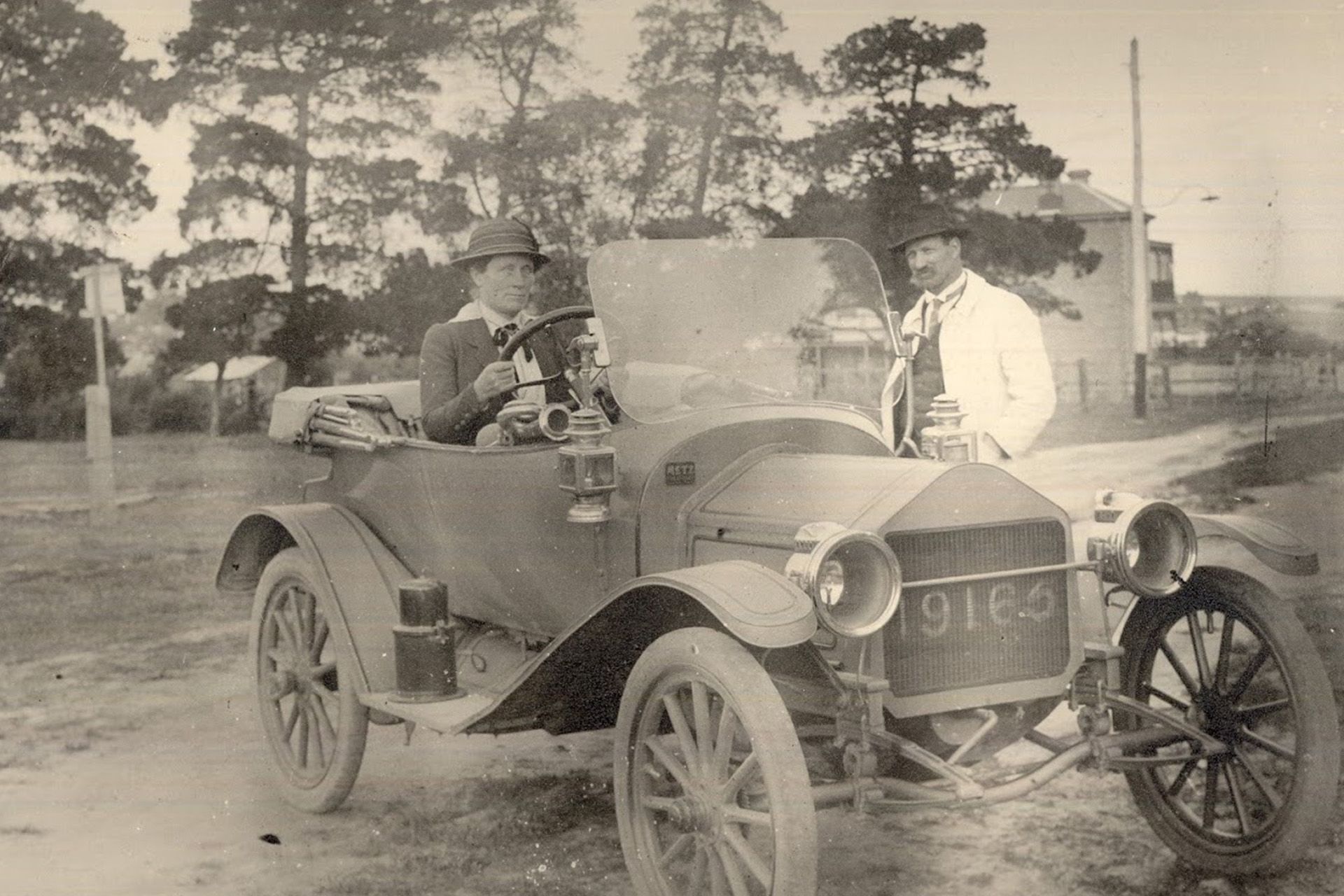 Mrs Lane behind the wheel of the first car in Preston.
Mrs Lane behind the wheel of the first car in Preston.
1911: Church of Christ being built in one day.
1911: Church of Christ being built in one day.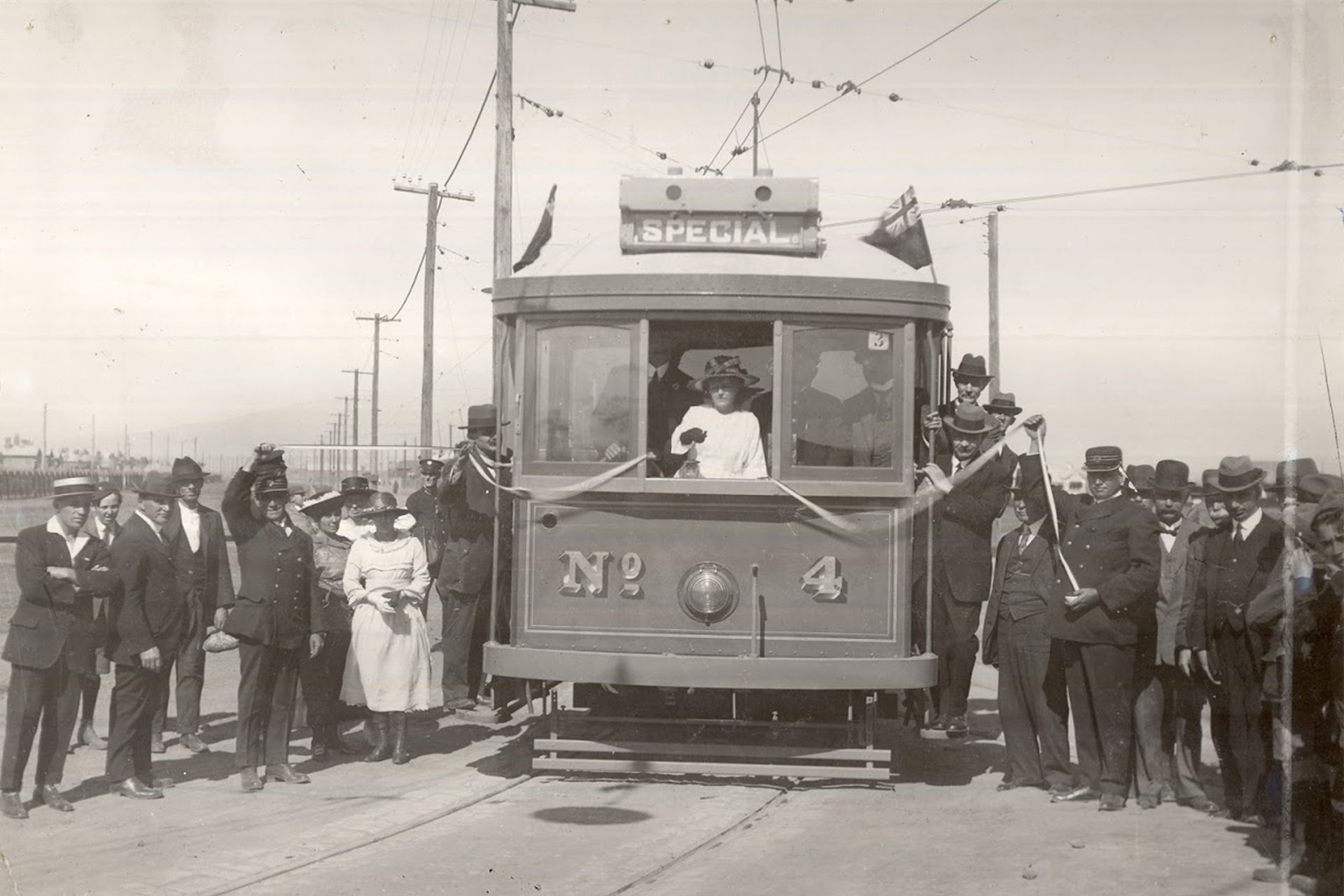 Preston's First Tram - The number 4
Preston's First Tram - The number 4
Item 1 of 6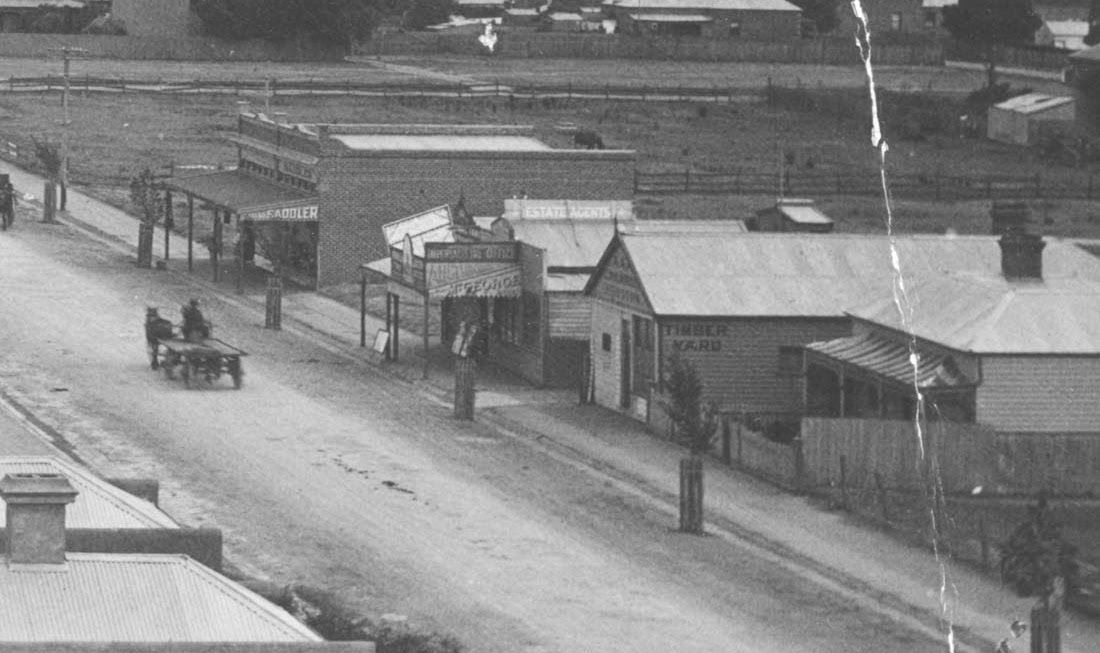 1900: High Street, Preston.
1900: High Street, Preston.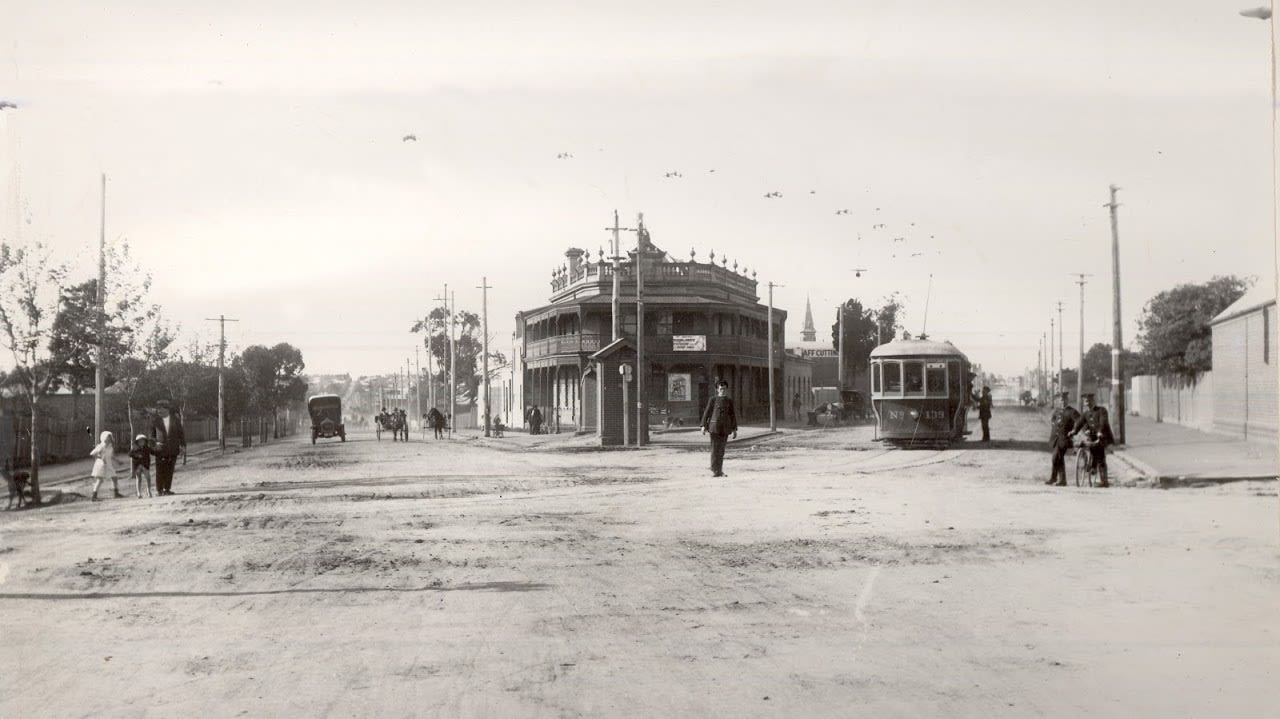 1921: The junction of High Street and Plenty Street
1921: The junction of High Street and Plenty Street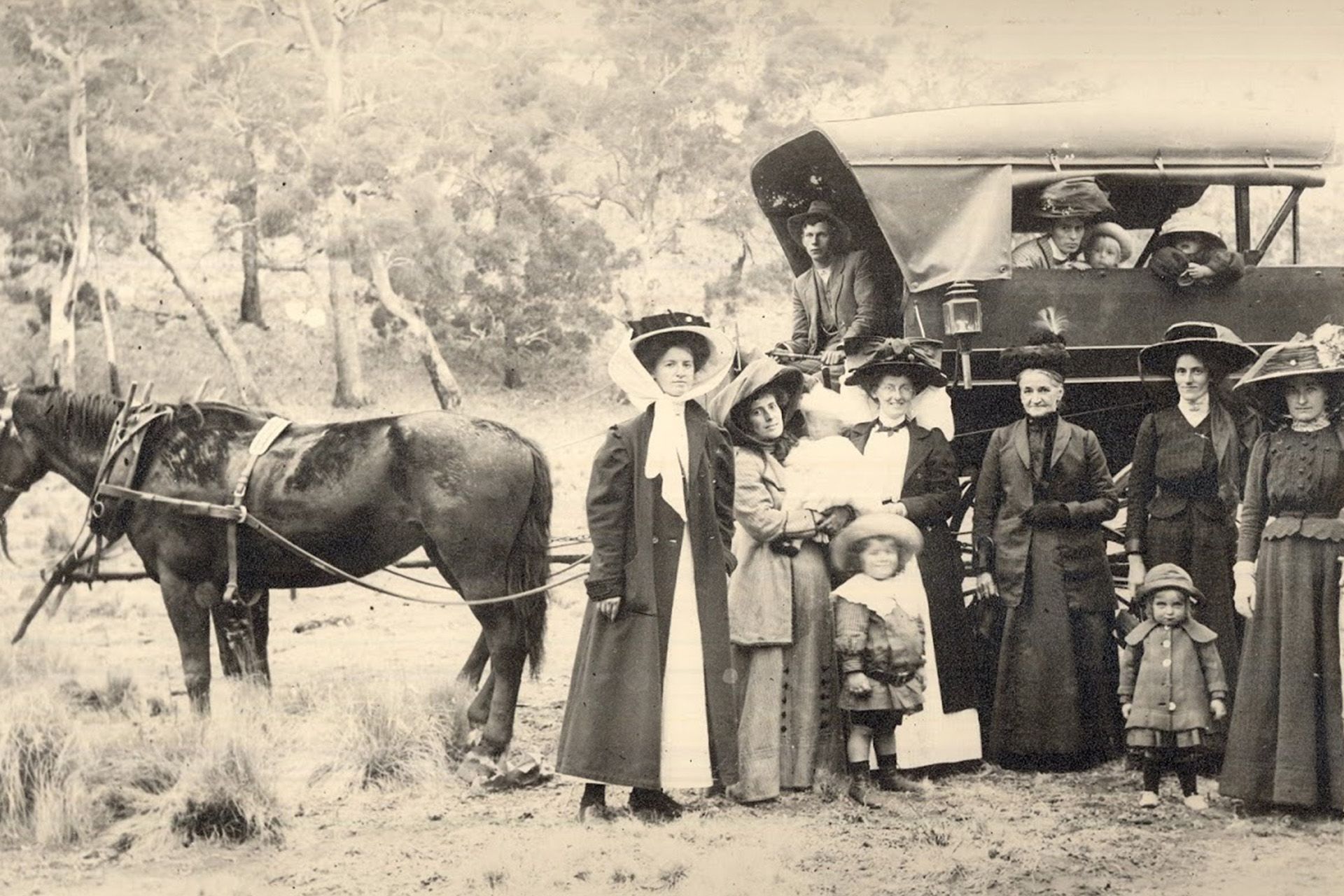 1880: A picnic in Preston
1880: A picnic in Preston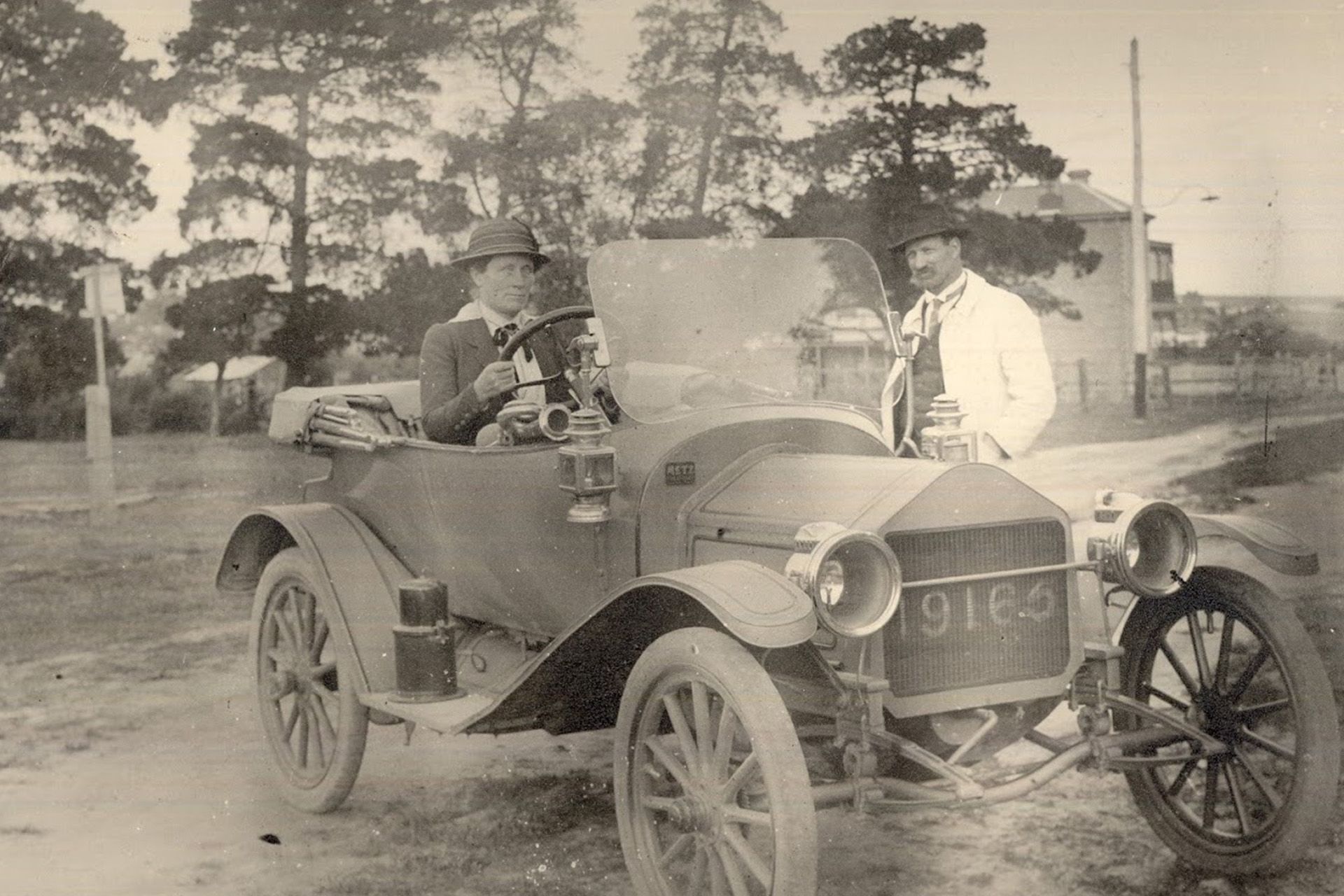 Mrs Lane behind the wheel of the first car in Preston.
Mrs Lane behind the wheel of the first car in Preston.
1911: Church of Christ being built in one day.
1911: Church of Christ being built in one day.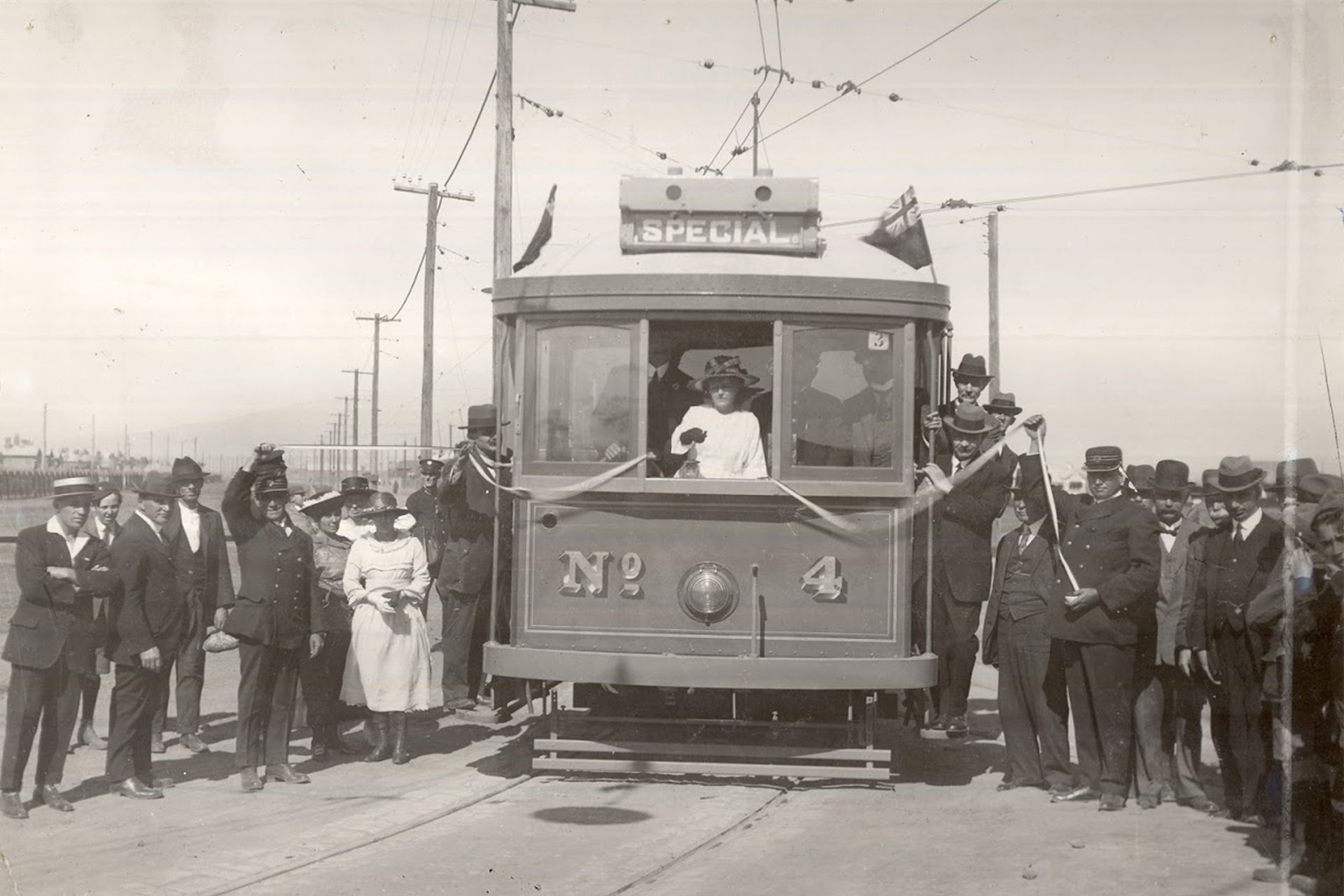 Preston's First Tram - The number 4
Preston's First Tram - The number 4
Which brings us to the Preston of today.
So let's start that walk or ride through the colourful streets and creekside trails.
No 1 High Street is as good a place as any to begin. The route lends itself to as much off-script exploration as you like, so tackle it in stages over time if you prefer.
Allow yourself to be drawn down pretty tree-lined side streets for the cornucopia of architectural styles, pocket parks and local landmarks.

The walk/ride begins at Dundas Street and goes up High Street to Wood Street, past the creek-side site that will become Preston Place, and across the footbridge to the Darebin Creek Trail for an easy 6km walk or ride in either glorious direction.
Take your pick: north to the little-known gem of Bundoora Park, with its emus, kangaroos and pretty public golf course and picnic spots, or south to the Southern Road Wetlands and, when trail upgrade works allow (around late November), on to Darebin Parklands, with its towering gums and Spiritual Healing Trail, a gift and gesture of reconciliation from the Aboriginal community.
The 2km stretch up High Street starts at the junction of Dundas Street and Plenty Road, whose Junction Hotel (built in 1861) is one of Preston's oldest.

Just beyond the discordant symphony of artist and tradie supplies, supermarkets, old factories and new apartments, you can head off-piste almost immediately through pretty South Preston.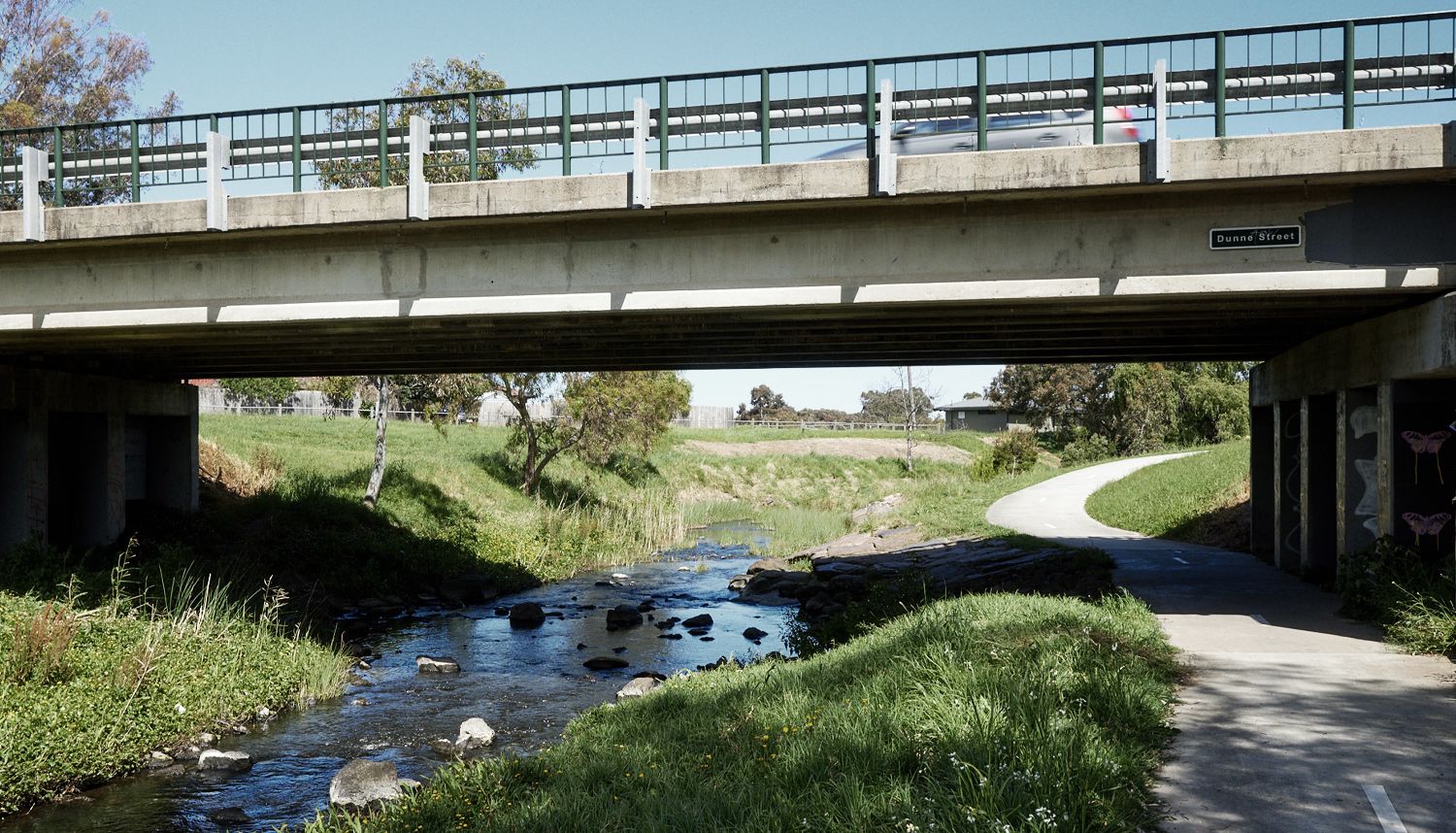 Head right down Raglan St past the cool little Cantina Brew Pub and Eve Yoga Studio to some of Preston's oldest colonial-era homes.

The row of cottages from 227-245 were built in the 1880s for brick carters and their families by the Preston Pottery and Tileworks, one of the area's major industries at the time, formed around clay holes running north-easterly from the Junction.
Today the Pottery is the utterly unassuming Florence Adams Reserve in nearby Milton Crescent.

Turning right at the Hotham Street roundabout brings you to the dilapidated colonial splendour of Crawford, on the crest of a hill with spectacular city views.

Once the mansion of a local leather merchant, later Mrs Delaney's Carmel Nursing Home, it's now home to roosting pigeons and currently being renovated.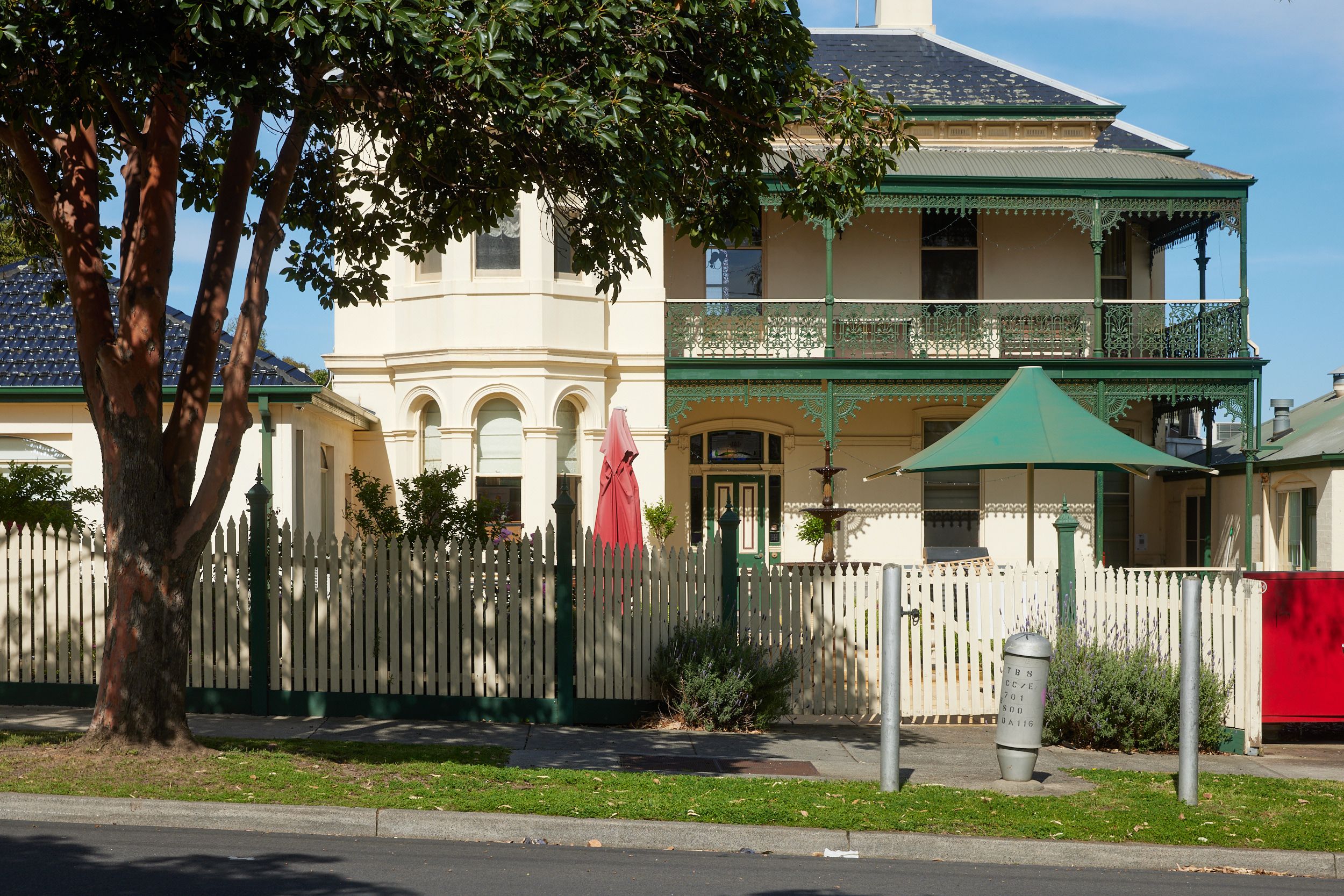 Next door is Prestonia, another 1880s mansion, transformed in the 1920s into a private maternity hospital by a nurse called Mrs Harris, and now home to Hilltop Blue Cross Aged Care.

Tucked behind Crawford, on a former iron foundry and poultry farm, are classic 1950s brick veneers built by the State Housing Commission during the post-war immigration boom.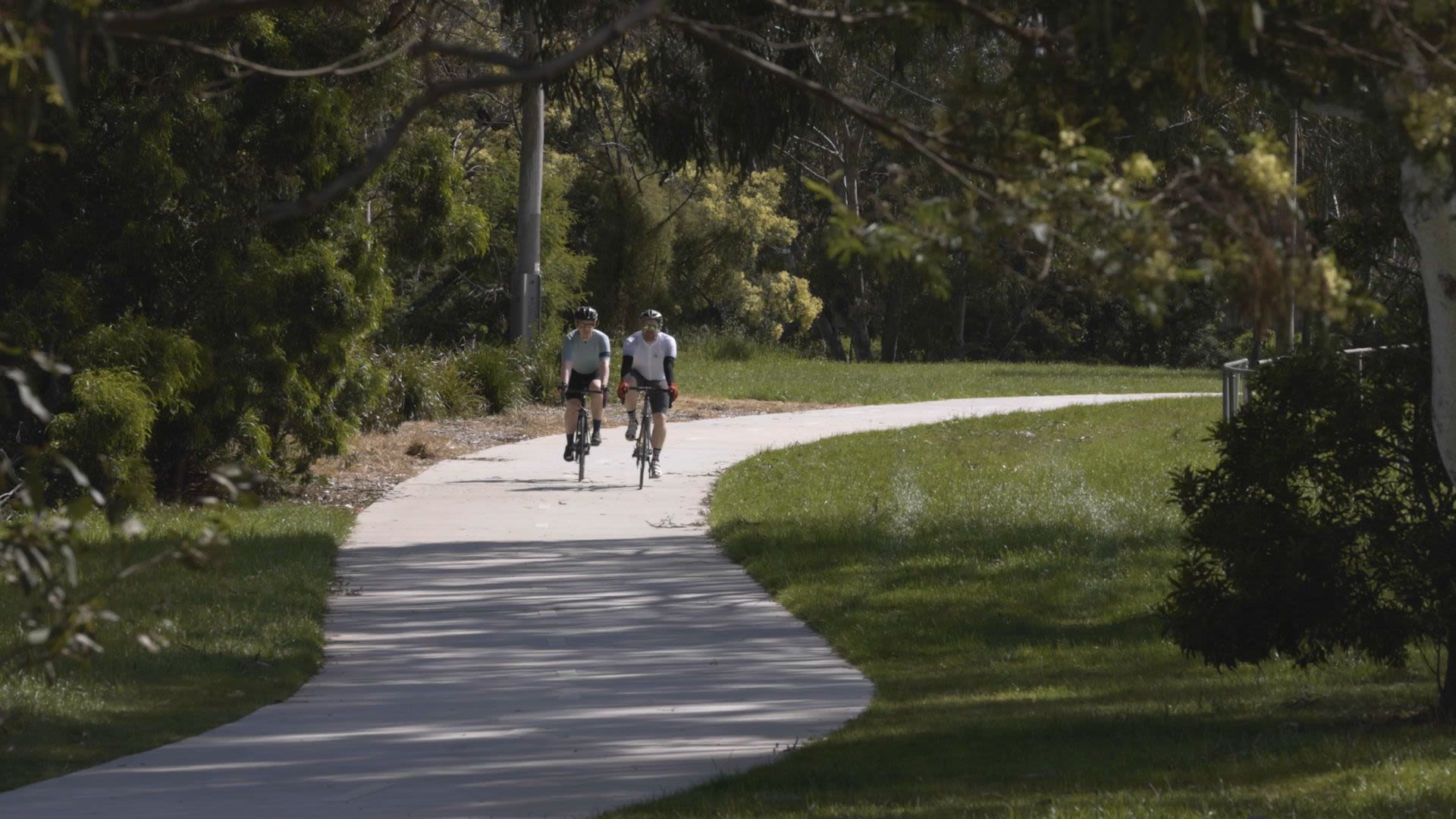 Back on High Street, nearing Preston's civic heart at Gower/Cramer Street, where its beautiful Town Hall is draped in an 'Asylum Seekers Welcome' sign.
The diversity of support services and community organisations headquartered here is striking.
You'll see myriad employment, training and cultural services run by groups like AMES, which has grown since the 1950s from a group of volunteers teaching English to migrants in makeshift classrooms to become Australia's largest migrant resettlement agency.
The Victorian Aboriginal Legal Service and Link Up (which helps members of the Stolen Generations reunite with family) are two of more than 20 Aboriginal organisations and peak bodies in and around Preston, from the Fitzroy Stars Football and Netball Club to Reconciliation Victoria and 3KND (Kool and Deadly),  Melbourne's only Koorie radio station.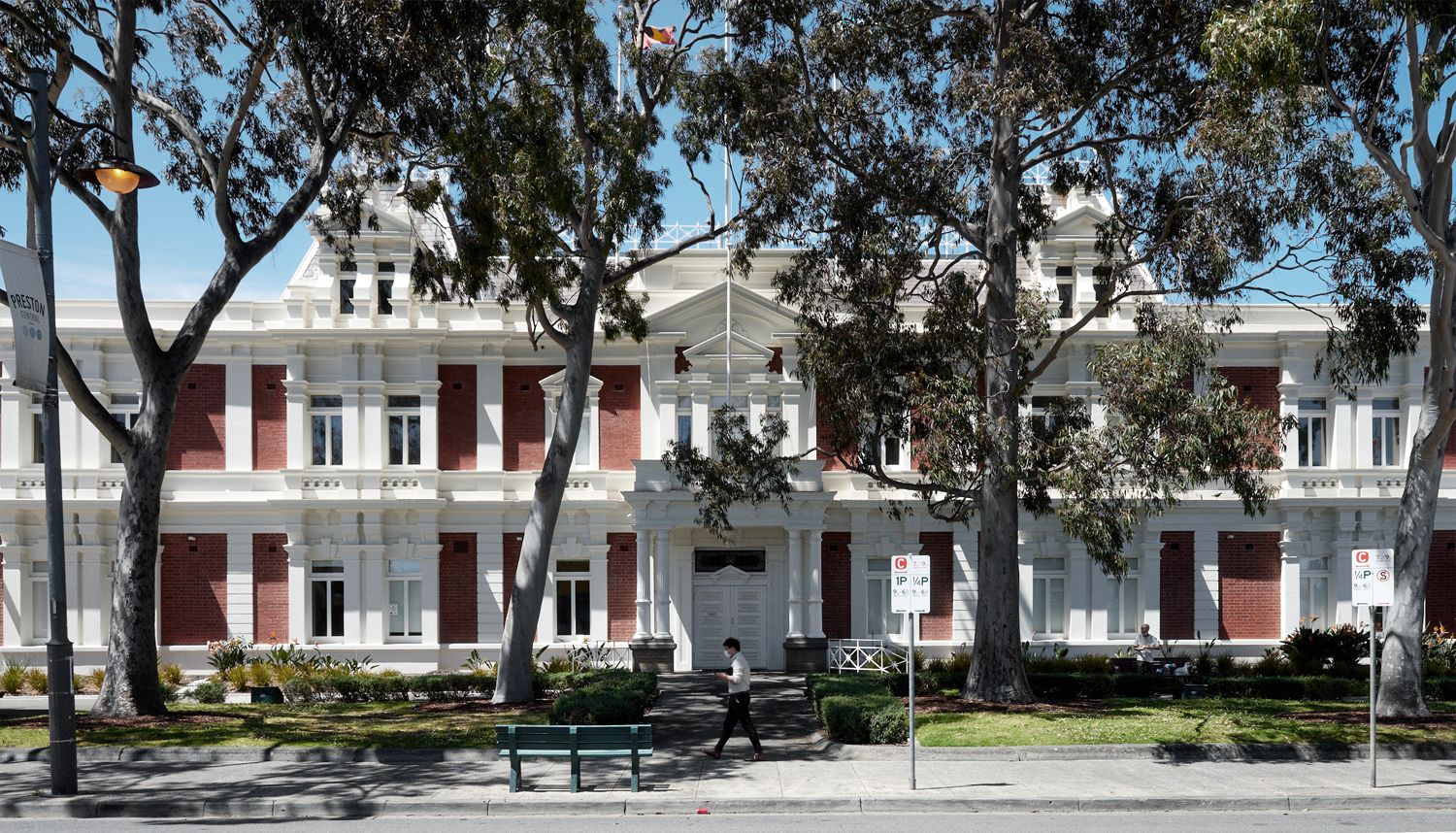 Archie Roach wrote the Stolen Generations anthem Took the Children Away while living in neighbouring Reservoir. Activists Gary Foley and Robbie Thorpe were parents at Northland Secondary College (now the vocational secondary school NCAT on Murray Road), which in the 1990s was an exemplar of inclusive mainstream education that celebrated Aboriginal culture and learning.
In a landmark legal battle, Foley and Thorpe helped students and the predominantly non-Aboriginal school community successfully fight the school's closure by the Kennett Government on the grounds of racial discrimination.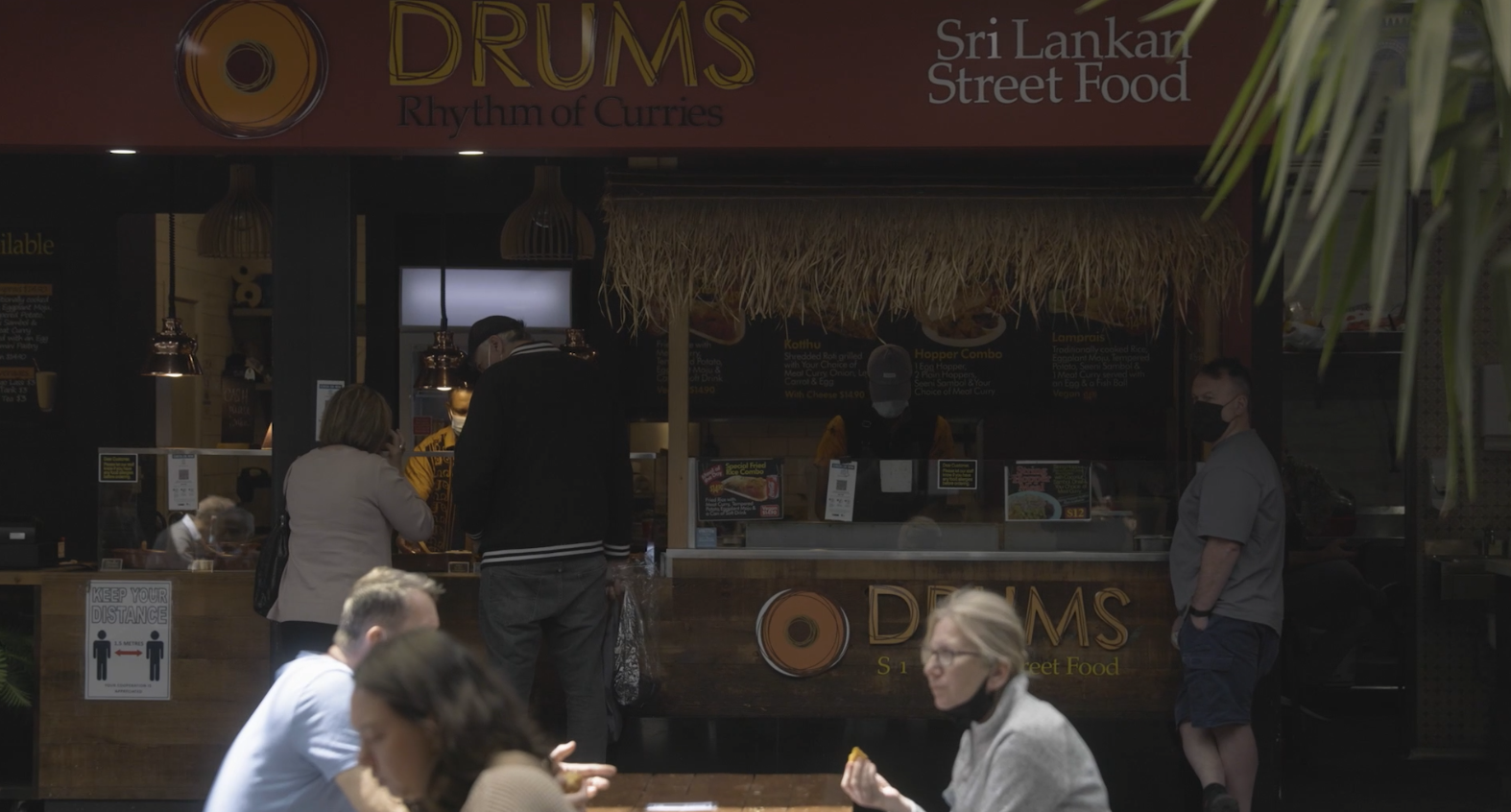 No trip is complete without a stop at Preston Market in Cramer Street.
There's a reason this compact, friendly foodie heaven of inexpensive fresh produce and exquisite street food from across the globe is so popular.
Work your way through the Turkish Gozleme, Portugese tarts, Sicilian cannoli and French crepes by all means, but leave some room for a Hopper Combo at Drums Sri Lankan.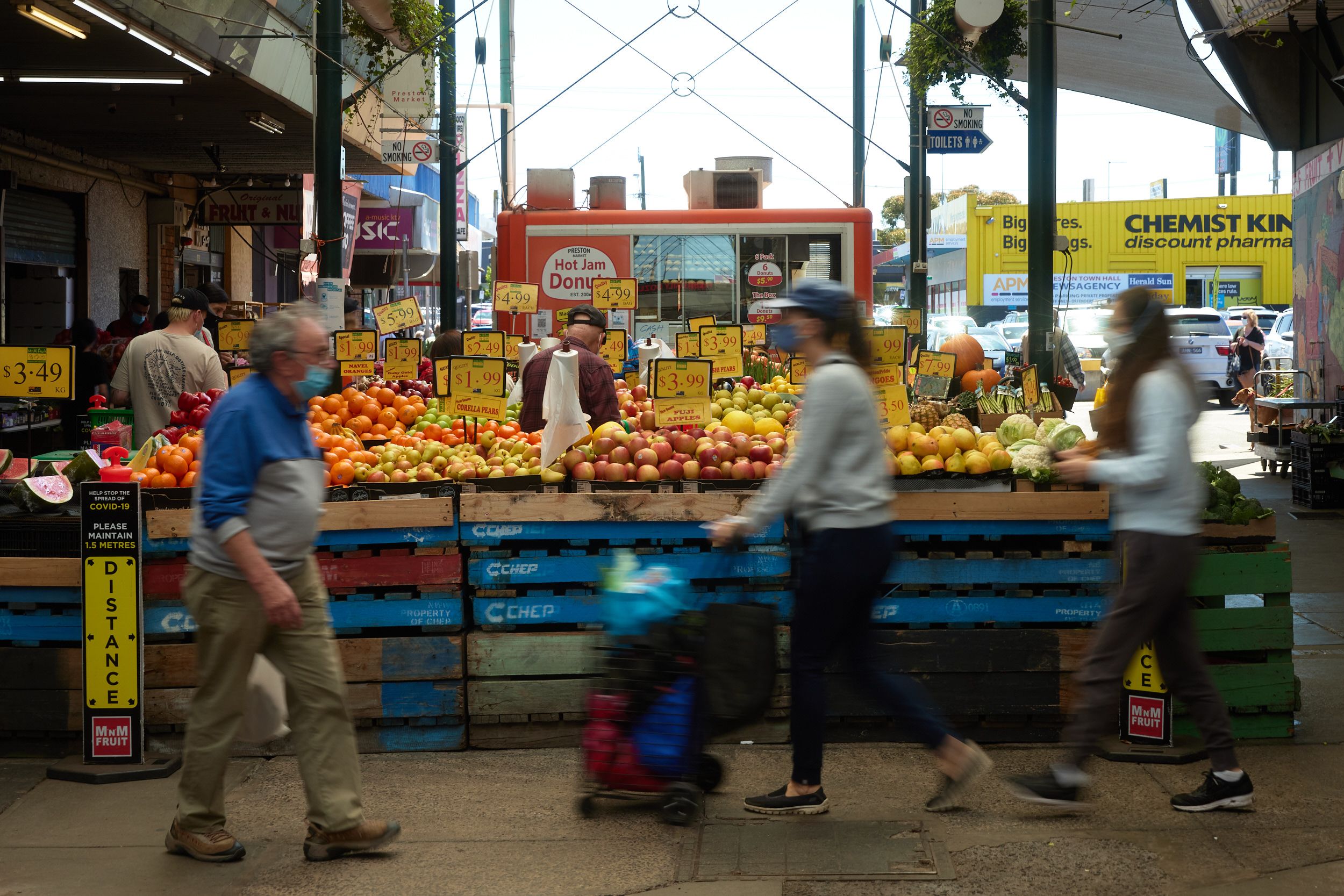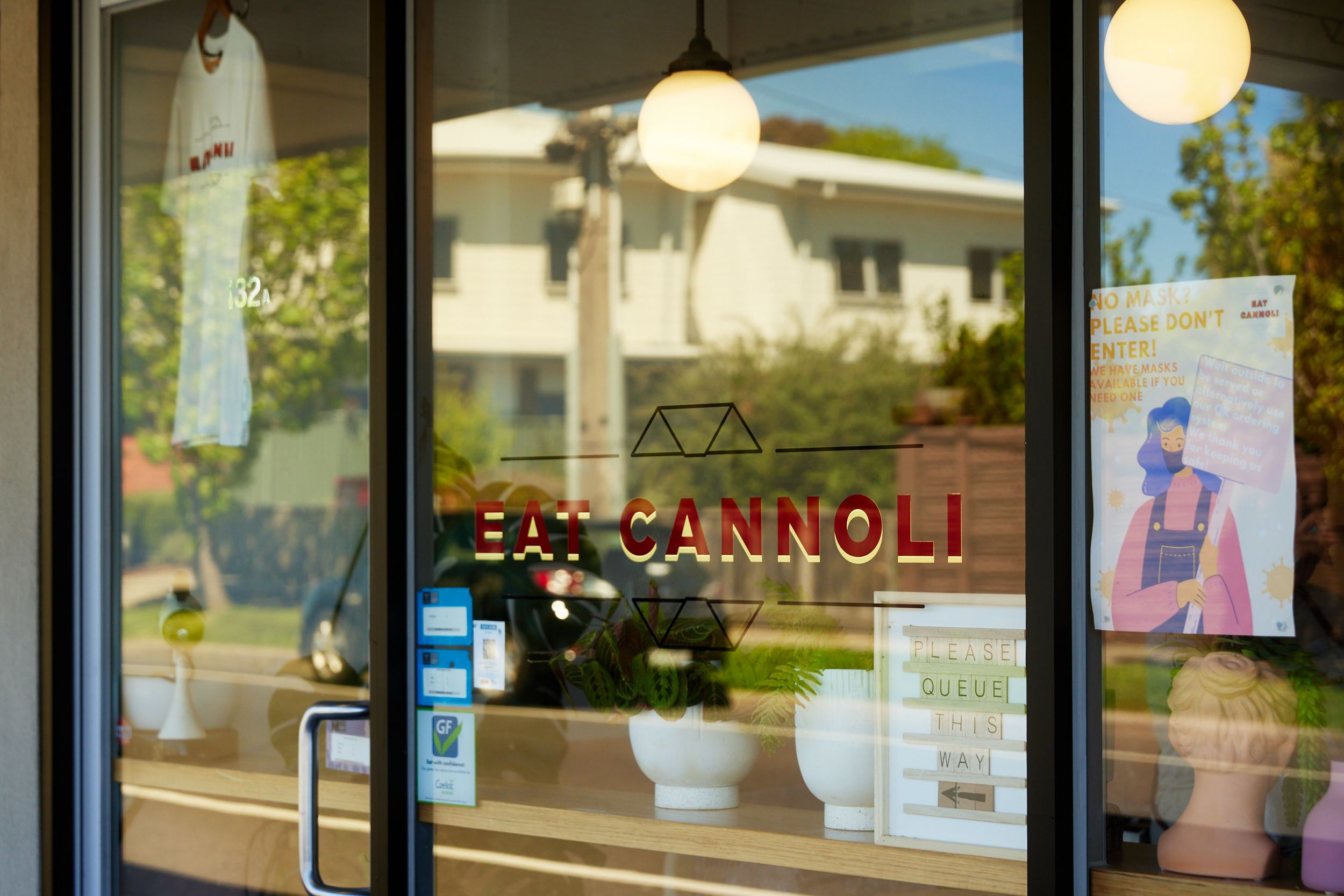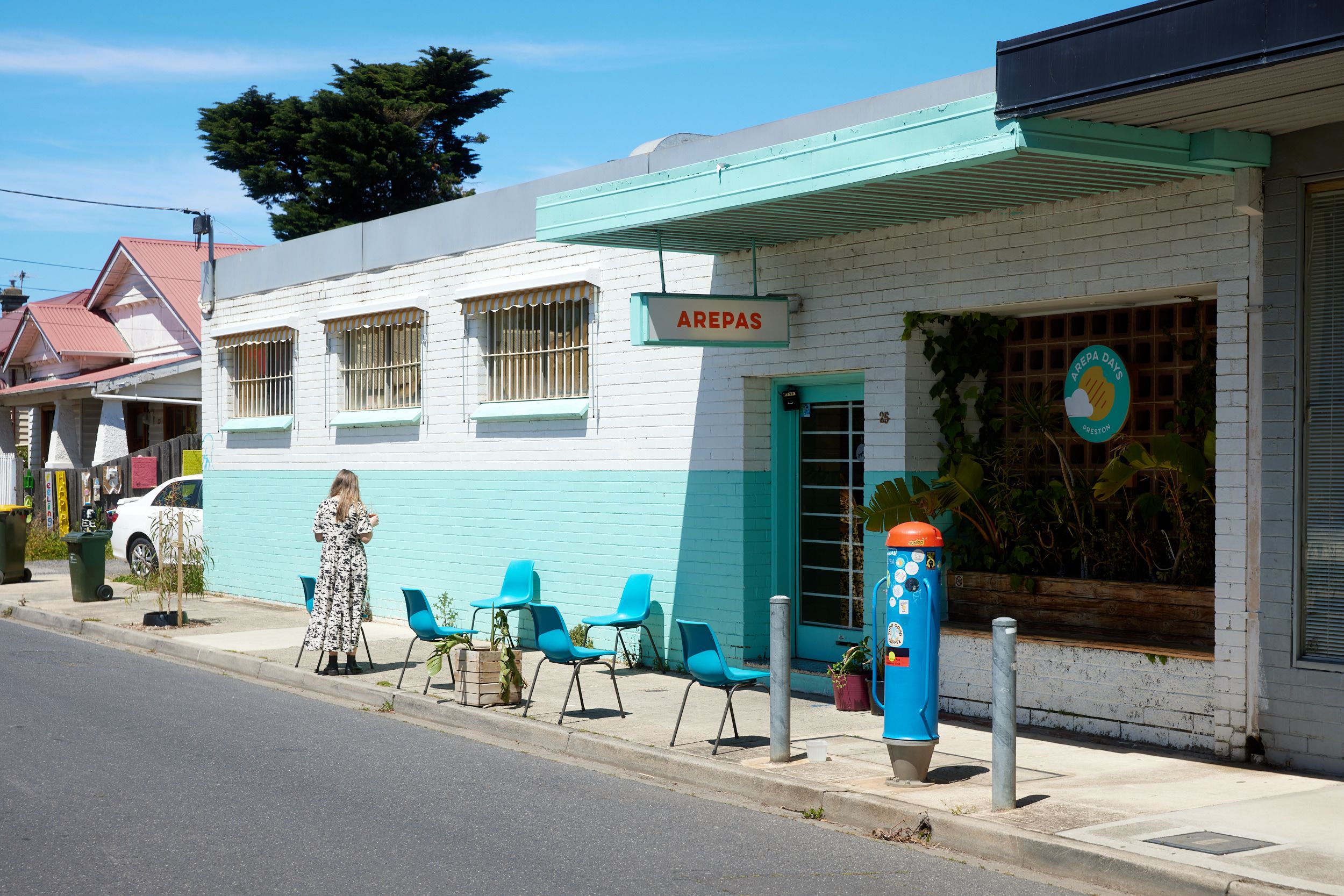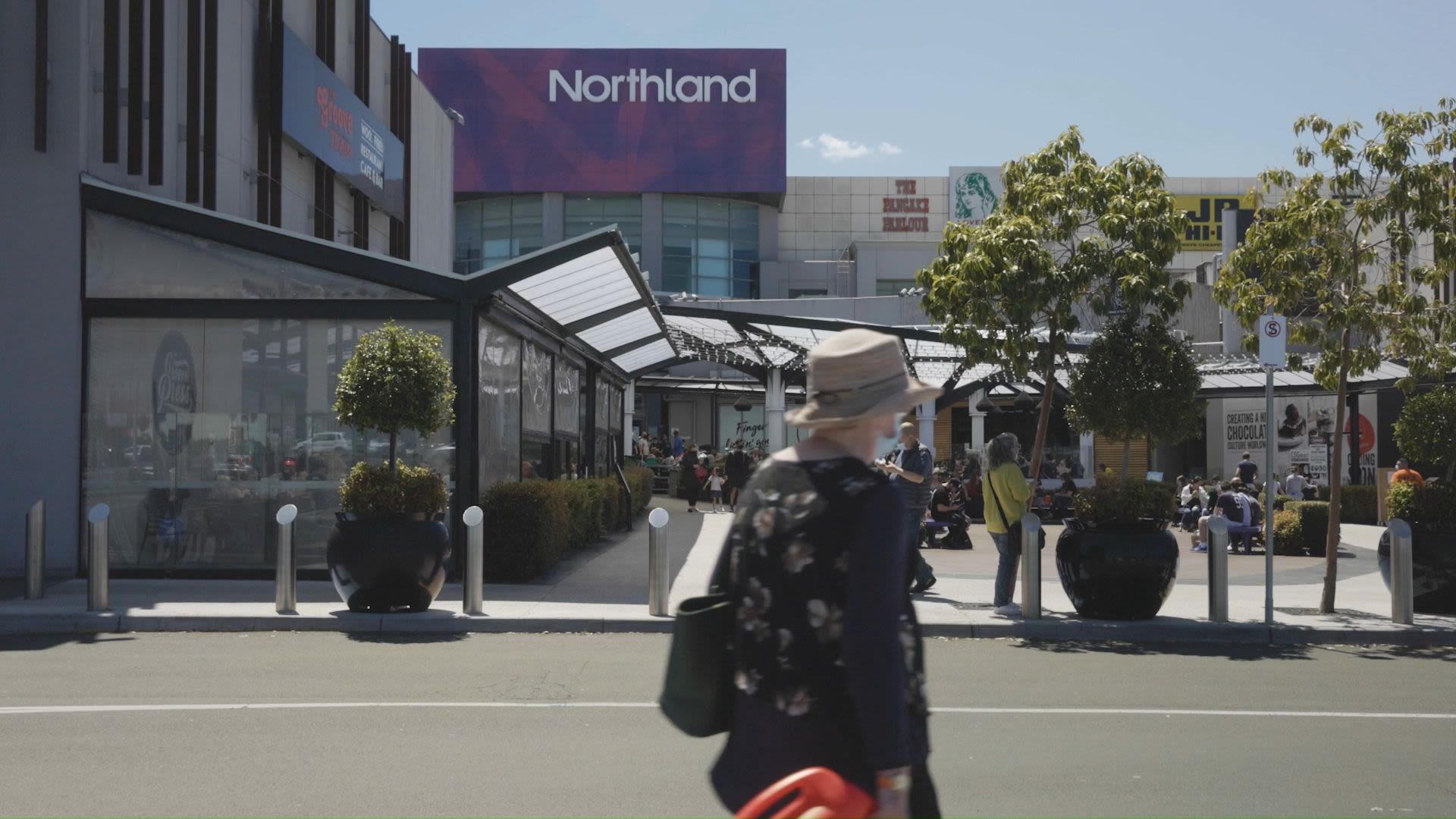 Item 1 of 5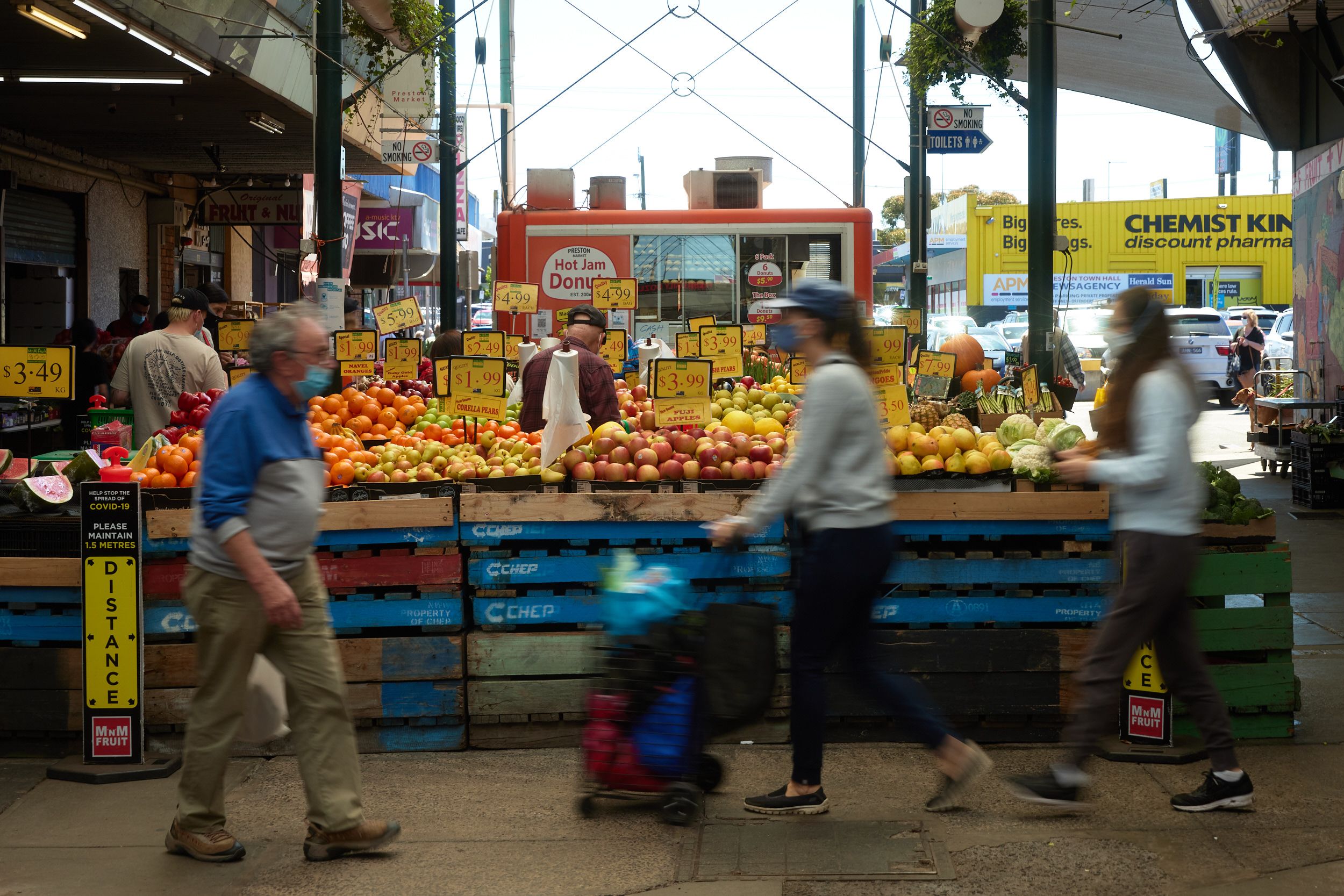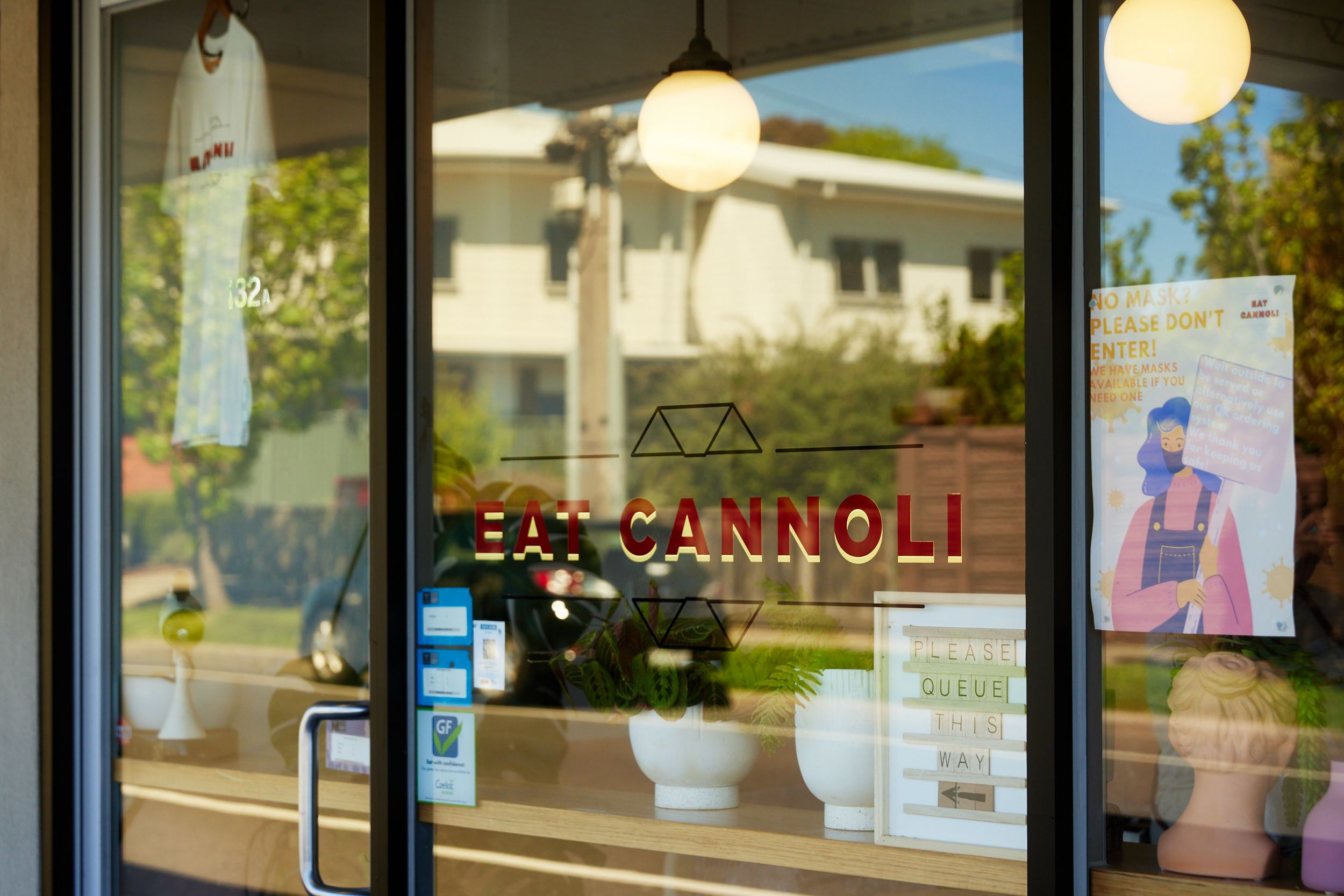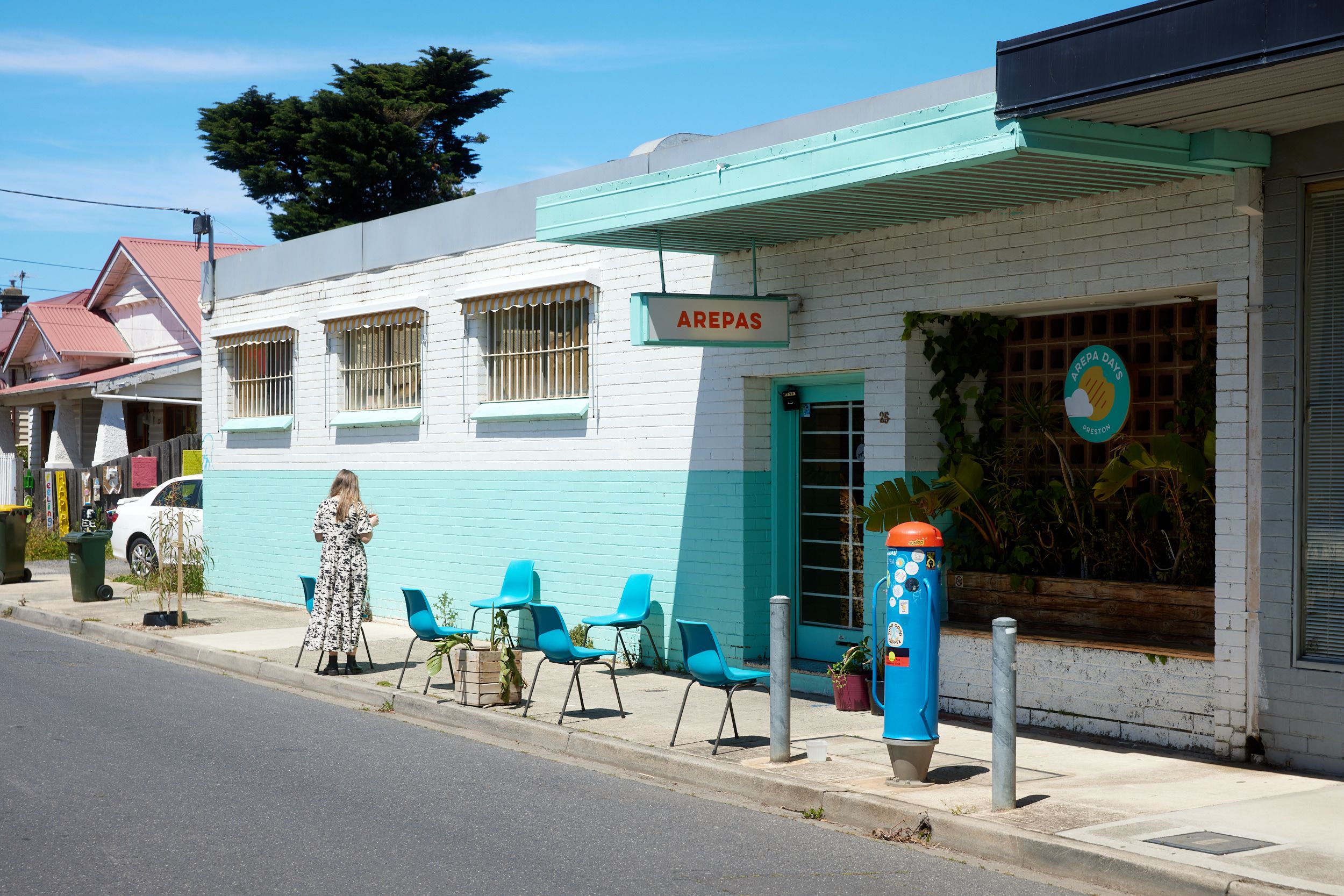 Back on High Street and over Murray Road, hang a right at Wood Street.
The blossom-lined street is a typical mix of pre- and post-war architecture and contemporary homes.
There's well-loved Davis Reserve with its basketball courts and playground, popular Eat Cannoli café near Donald Street, one of the suburb's original shopfronts on the Plenty Road corner, and its most famous retail, cinema and entertainment landmark, Northland Shopping Centre.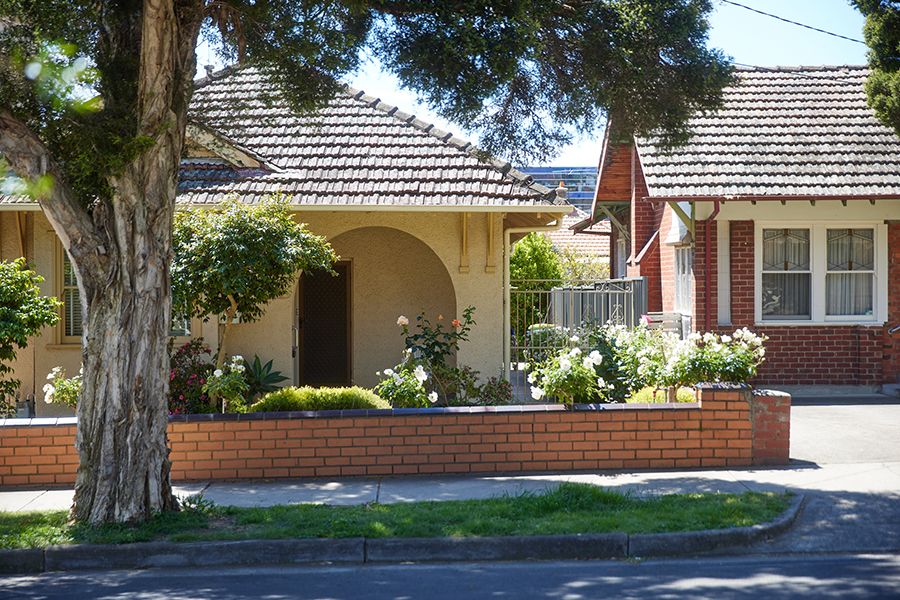 Just past the site where the Preston Place community is taking shape, cross the footbridge, tune into the early morning birdsong, and take a quick amble south along the Darebin Creek Trail past the footy oval and soccer pitch to the Southern Road wetlands.
This lush home to Cormorants, Herons and Kingfishers harnesses stormwater run-off and plant systems to naturally filter sediment and pollutants and lock in nutrients.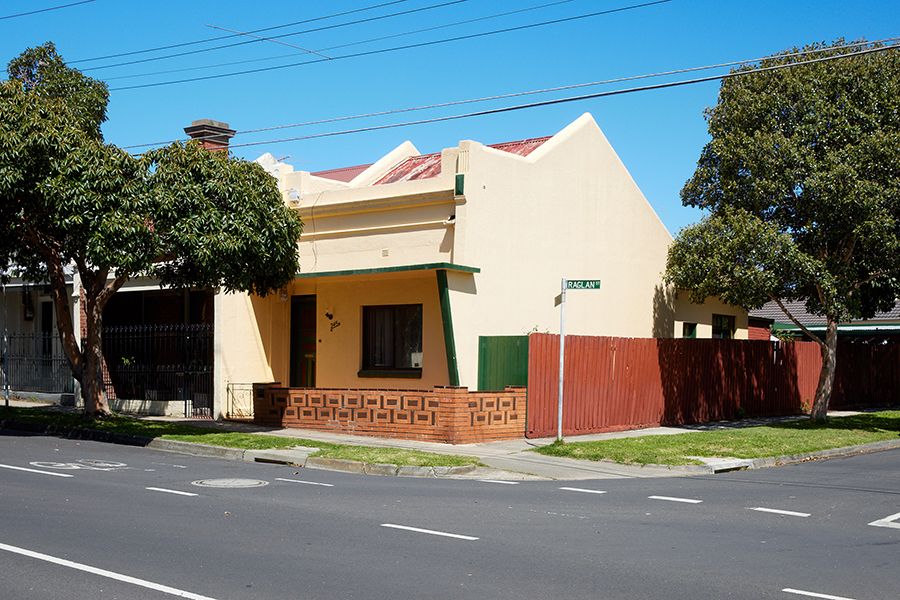 If you still have time and energy to burn, head north and follow the signs to Bundoora Park, an expansive and under-rated middle-suburban oasis of massive Eucalypts, carolling magpies, rainbow lorikeets and cockatoos.
I was rewarded en route by the surreal sight of sheep frolicking on the banks of the creek beside suburban brick veneers just near the Chenie's Street bridge in Reservoir. They looked like happy escapees from the set of Babe 4.
At the Grassy Plains Woodland the trail ends unceremoniously and transitions to a shared  road. Follow it right for about 1km until the park proper opens up before you. Take your pick of pretty picnic sports, playgrounds, Mt Cooper Lookout, or a round of golf at what must be one of the prettiest public courses in Melbourne.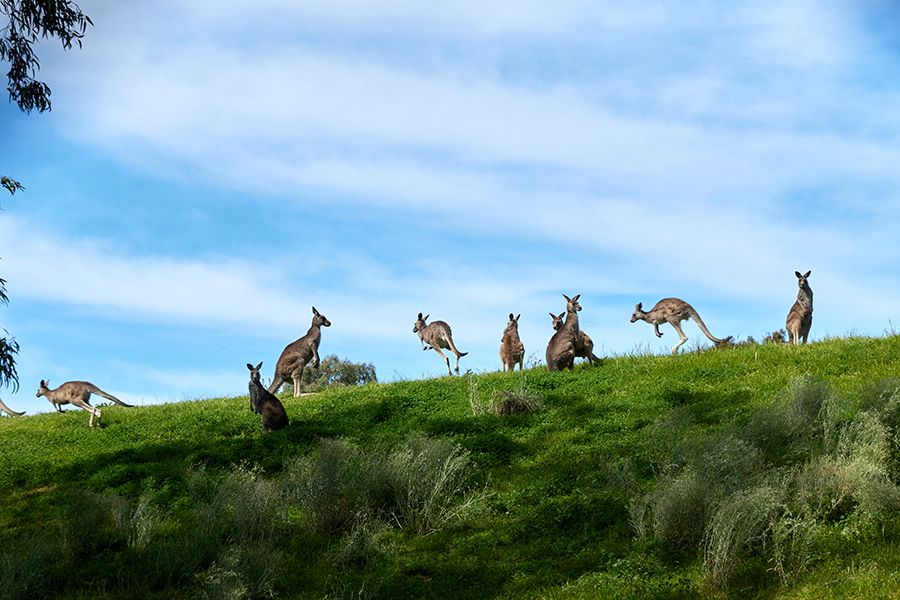 Wind along River Red Gum Avenue and the little wetlands boardwalk and round out your journey in the Farm Café's shady garden. The awesome adventure playground, located right beside a wildlife reserve with a mob of kangaroos and inquisitive emus, is a treat not to be missed.  
A bit like Preston itself, really.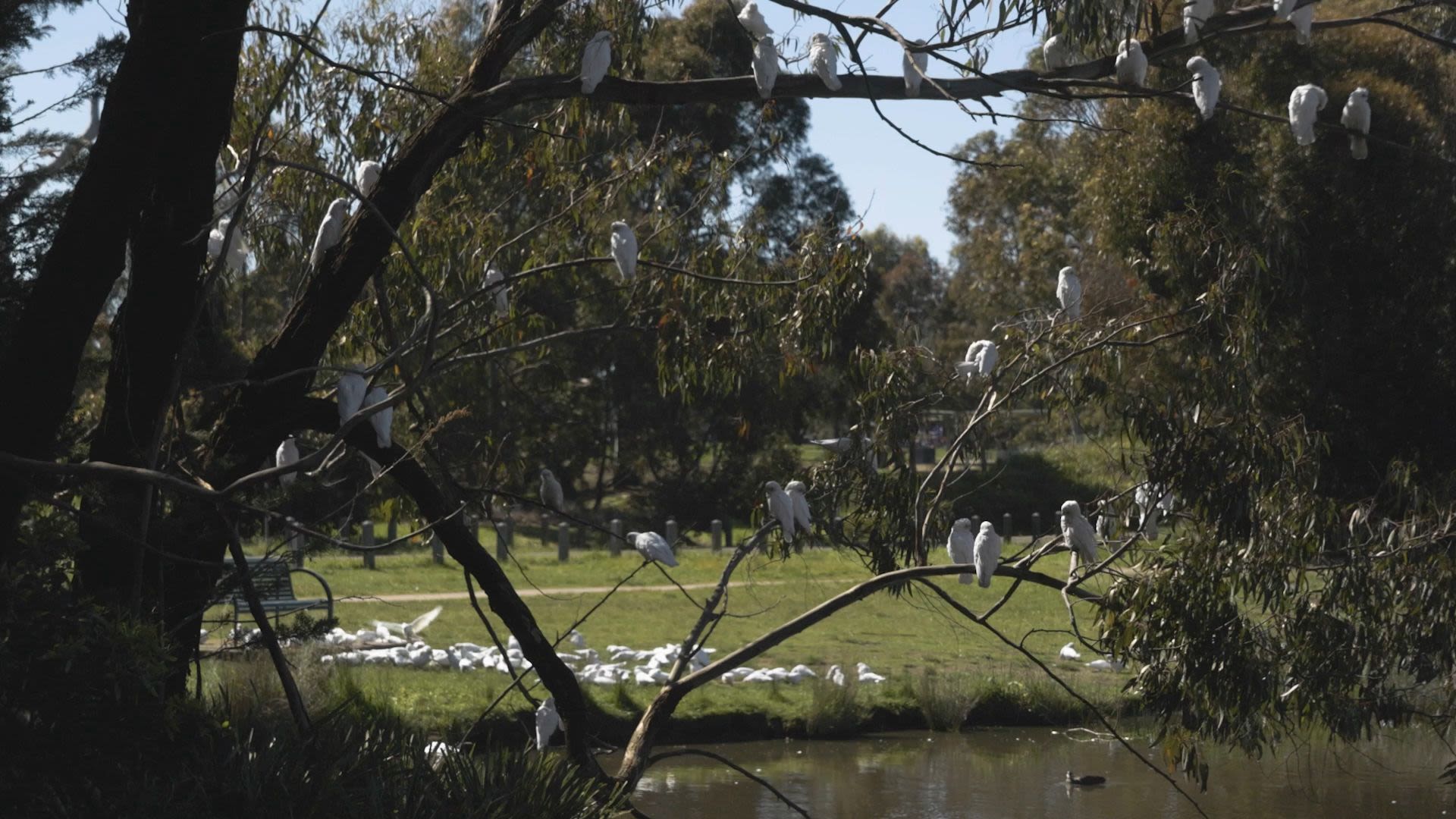 Preston has an exciting future with significant investment being committed in the surrounding area to support community infrastructure and the local economy.
Below is an example of a community infrastructure project currently underway by neighbouring Banyule City Council, as well as a urban renewal project being planned and explored by Darebin City Council.
"When we initially looked at this site we were attracted to the unique position between Northland Shopping Centre and the Darebin Creek. Together with the size and shape of the site we saw that it had many opportunities to create the type of socially connected and environmentally sustainable development that would be valued in Preston. But what also excited us was the proposed and commenced upgrades to parks, urban renewal precincts and sporting facilities, which would contribute to resident lifestyle quality and also support the values for owner occupiers."
- David Steele, General Manager, Metro Victoria
Olympic Park is an established sport and community recreation reserve across Darebin Creek from Preston Place. It was once used as a training base for the 1956 Olympic Games.
It is now a high profile soccer and cricket venue and provides a range of other sport, recreation and open spaces.

The park is also home to Barrbunin Beek, a gathering place for Aboriginal and Torres Strait Islander people living in and around Banyule.

Highlights of the masterplan including recently completed and potential future works:
1. Multipurpose building for cricket, soccer and community groups. 
2. Expand the south oval to accommodate two senior soccer pitches. 
3. New multipurpose synthetic training pitch for club and
community use.
4. Expand and upgrade the Darebin Creek Trail. 
5. Develop a new community playground and recreation
space. 
6. Expand and upgrade Barrbunin Beek. 
7. Additional revegetation and habitat improvement works. 
8. Investigate stormwater harvesting initiatives for sustainability. 
9. Consistently styled park furniture in key open space nodes. 
10. Additional formalised car parking and vehicle egress. 
11. Wayfinding and directional signage to destination points. 
12. Pedestrian bridge between Northland and Olympic Park.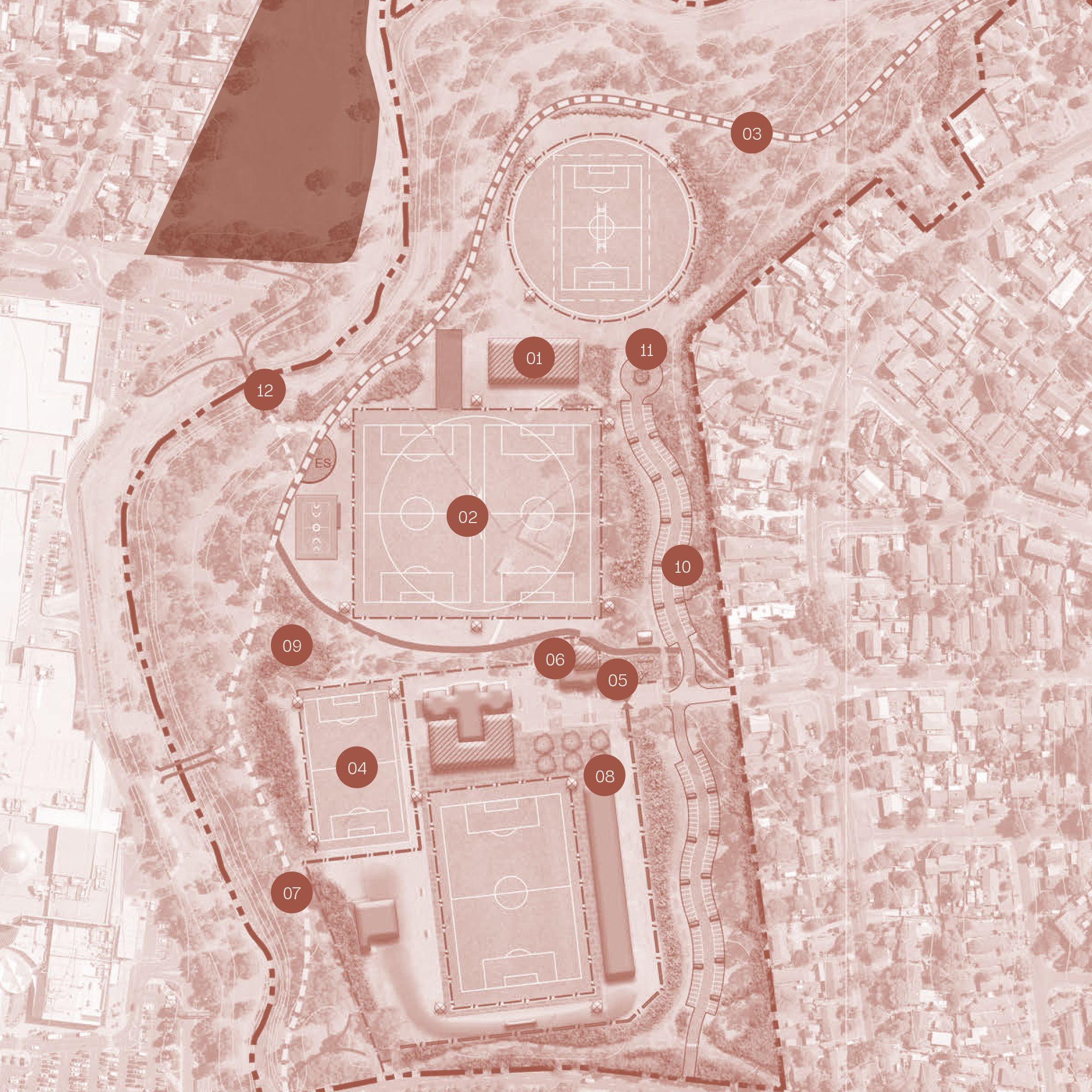 The Northland Urban Renewal Precinct
This 135-hectare site has traditionally been home to commerce and industry, and is now
in initial planning stages to transition into a mixed-use neighbourhood.

The draft vision for the Precinct places the expression of culture
and creativity as a central aspiration for the renewal project.

The Precinct, which already harbours pockets of creative industries has been earmarked as a suitable location for the delivery of four types of infrastructure: arts hub/s, live/work spaces, other distributed creative spaces and affordable housing to support low-income artists.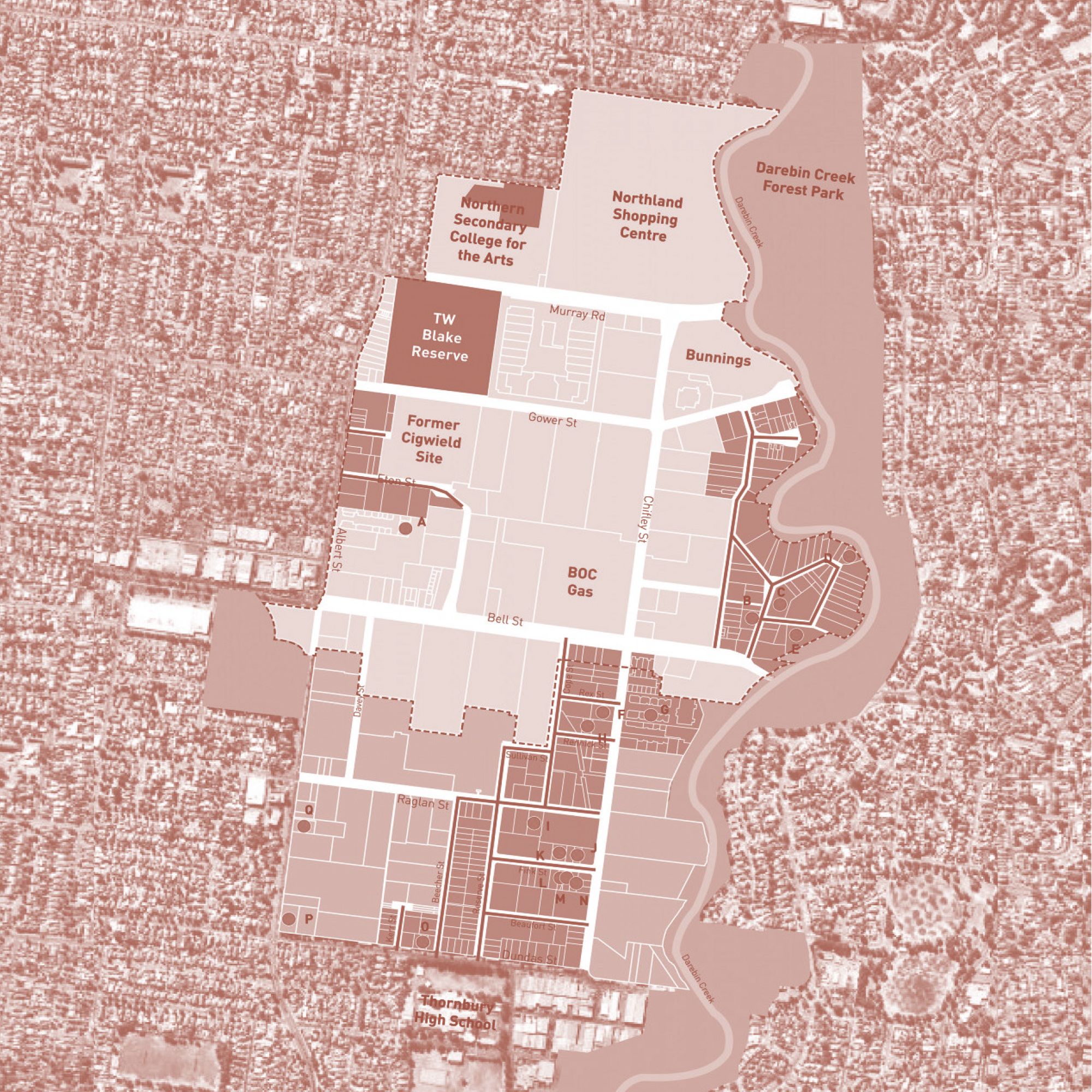 * The Olympic Park and Northland Renewal Projects are local council initiatives and Metro make no guarentees about Council's long term commitment to delivering these initiatives.
Introducing Preston Place by Metro, a thriving creekside community.
Created in collaboration with ClarkeHopkinsClarke Architects and Akas Landscape Architecture.
2-, 3- and 4-bedroom homes, wrapping the shared 'Backyard Park' are now available for sale.